by Hohn Cho


n March 29-30, the organization Sparrow Women, which claims as
its mission
, "We want to pursue racial harmony by equipping women through Sparrow Resources, by partnering with churches and organizations in the training of leaders, by unifying women through Sparrow Conference, and by pursuing justice and mercy by partnering with like-minded non-profits," held its annual conference. A discussion at the conference with Ekemini Uwan, a
"Nigerian-American public theologian,"
became the subject of controversy, particularly after Uwan made comments such as, "whiteness is wicked" and that people should "divest from whiteness." (An unofficial discussion transcript retweeted by Uwan can be
found here
.)
In response to some respectful pushback, which Uwan rejected as an attempt to "mansplain" her,
Uwan proceeded to double down
with her "whiteness is wickedness" claim. Putting aside the seeming bravado of her Twitter feed that included
hiring an attorney
(which I'm sure is different from the biblical criticism that James MacDonald rightly received for suing other believers in violation of 1 Corinthians 6 because oppression, or something), putting aside the factual and historical disagreements I have with her presentation, putting aside even the massive semantical confusion relating to the word "whiteness" in its common meaning (which would be assumed by most people) versus its sociological critical race theory meaning (which Uwan never even overtly or fully defines, although Neil Shenvi
does a good job here
, despite the grave risk of mansplainin'), two things stand out to me about Uwan's presentation.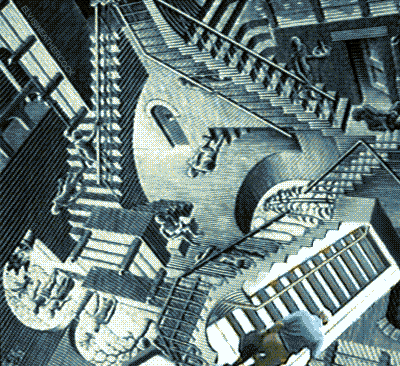 First, I continue to be amazed when professing Bible-believing Christians forward the notion that worldly theories and terminology from humanistic realms such as sociology and critical race theory ought to be adopted by other Christians. If we truly believe 2 Timothy 3:16-17 that Scripture equips us for
every good work
, and 2 Peter 1:3 that we already have everything we need pertaining to life and godliness, and indeed, that the
Scripture is sufficient
, then we should be able to recognize readily that grafting a oppressor/oppressed lens onto everything is at best an unprofitable recipe leading to bitterness, discontentment, disunity, unforgiveness, and an overly temporal rather than eternal focus, and at worst the overt heterodoxies of
liberation theology
.
According to Scripture, it is not the worldly-wise sociology Ph.D.'s who have the truth, it is the worldly-foolish—yokels and bumpkins who cling to the divine power and wisdom of one Book, rather than the ever-expanding reading lists of secular books assigned by Uwan and her fellow travelers. This message is crystal clear in the classic passage on the topic, 1 Corinthians 1:18-31, in addition to numerous other verses such as 1 Corinthians 2:6-8, 1 Corinthians 3:18-20, Colossians 2:8, James 4:4, and 1 John 2:15.
Far too often, sadly, contemporary Christian social justicians seem enamored of currying the world's favor, particularly its academies and professors and intellectuals and entertainers. After all, to take any other path would be to risk being branded as a racist or narrow-minded religious bigot, attacks which have become so routine and vicious that even many faithful Christians are hesitant to stand up for the self-evident truth (reflected in Article XIII of the
Statement on Social Justice
, -ay) that—with zero regard for the cultures' outward appearances—cultures which are either founded upon or closer to a biblical worldview are better than those cultures antagonistic to or further away from a biblical worldview.
Ultimately, in light of the woeful state of biblical literacy among typical professing Christians, I would submit that the time spent on Uwan's secular reading list would instead be far better spent reading the Bible, and solid systematic theologies, and even Christian biographies about martyrs and heroes and heroines of the faith. To be clear, by saying this, I am not advocating for Luddite paranoia, but rather a maintaining of wise priorities. Why spend so much time chasing after the wisdom of the world, when the perfect Scriptures that we have ready access to, with more solid biblical resources now than at any other time in human history, overtly warn in Colossians 2:8 against such empty and deceptive philosophies as the traditions of men and principles of the world?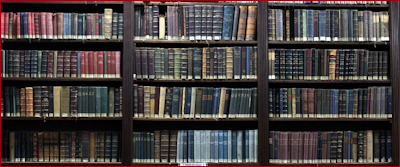 To the extent we do opt to read such chaff, it should be with a testing and discerning eye, comparing every truth claim and assertion against the Word per Romans 12:2 and 1 John 4:1. My own experience has been that secular materials tend to be of greater benefit when they are based upon observable and repeatable science relating to God's natural revelation, hard data gathered and analyzed using proper and objective methodology, and universally understood truths about human nature that the Bible would affirm, and far less benefit when they start moving into the social sciences and humanities, particularly when viewed through the increasingly leftist lenses of today's academia. So hard neuroscientific studies based on brain scans could be far more compelling than soft psychological studies that increasingly
can't even be replicated
; but even those would likely have more value than the humanistic religion of critical race theory that Uwan appears to endorse so heartily.
Second, Uwan proposes that instead of "whiteness" people ought to focus on ethnic identity, even going so far as to claim, "It's like 'Oh, I'm just being a Christian' not knowing that their Christianity is also mediated through whiteness, and ours is mediated through our Blackness, through our ethnic identity, so we have to be careful about that." I suppose it's an interesting concept, but it's also a completely unbiblical one.
We have precisely one mediator (1 Timothy 2:5), and His name is Jesus Christ! And as Christians, our identity
in Christ
is our first and foremost and primary and increasing identity. John 3:30 aptly states, "He must increase, but I must decrease." Every other group identity pales in comparison to our Christian identity, and our unity in Christ is a reality and a command that must overwhelm any other tendency toward tribalism or factionalism, which we must actively resist. Think about it, Christ told us plainly in Luke 14:26 that our Christian calling could require us to leave behind even immediate
family
, how much more so must we leave behind ties of far less importance, such as ethnicity or class or tribe or political party? Consider verses such as these:
Romans 10:12-13, "For there is no distinction between Jew and Greek; for the same Lord is Lord of all, abounding in riches for all who call on Him; for 'WHOEVER WILL CALL ON THE NAME OF THE LORD WILL BE SAVED.'"
1 Corinthians 12:13, "For by one Spirit we were all baptized into one body, whether Jews or Greeks, whether slaves or free, and we were all made to drink of one Spirit."
2 Corinthians 5:16-17, "Therefore from now on we recognize no one according to the flesh; even though we have known Christ according to the flesh, yet now we know Him in this way no longer. Therefore if anyone is in Christ, he is a new creature; the old things passed away; behold, new things have come."
Galatians 3:28-29, "There is neither Jew nor Greek, there is neither slave nor free man, there is neither male nor female; for you are all one in Christ Jesus. And if you belong to Christ, then you are Abraham's descendants, heirs according to promise."
Colossians 3:9-11, "Do not lie to one another, since you laid aside the old self with its evil practices, and have put on the new self who is being renewed to a true knowledge according to the image of the One who created him-a renewal in which there is no distinction between Greek and Jew, circumcised and uncircumcised, barbarian, Scythian, slave and freeman, but Christ is all, and in all."
1 Peter 2:9-10, "But you are A CHOSEN RACE, A royal PRIESTHOOD, A HOLY NATION, A PEOPLE FOR God's OWN POSSESSION, so that you may proclaim the excellencies of Him who has called you out of darkness into His marvelous light; for you once were NOT A PEOPLE, but now you are THE PEOPLE OF GOD; you had NOT RECEIVED MERCY, but now you have RECEIVED MERCY."
The theme of these verses could not be more clear: in Christ, all of us are a chosen race, a royal priesthood, a holy nation. We are unified in Christ right now, in the present, and all other temporal distinctions, all other recognitions of the flesh, are unimportant distinctions, so unimportant, in fact, that when compared to Christ, they are not even distinctions at all.
This truth is brought out even more clearly in Acts 6 and Galatians 2, two of the passages most often cited by social justicians in support of their position, ironically. In Acts 6, we saw a conflict in Jerusalem where the native ethnic majority Hebraic Jews were neglecting the distribution of charity to the widows of the ethnic minority Hellenistic Jews. Meanwhile, in Galatians 2, we saw a conflict in Galatia (near what is now central Turkey) where the ethnic minority Jews were arrogantly keeping themselves separate from the native ethnic majority Gentiles (many of whom were of Celtic background, interestingly).
In
both
of these conflicts, we see the clear call to crush down the importance of our ethnic culture, and to elevate our unity in
Christ
, which is what truly matters. This reality is true
regardless
of whether it's a majority group or a minority group acting wrongly! The answer is the same, repent and cut it out. (And by the way, nowhere in either conflict is there
any
evidence of reparations being made after the fact. The solutions were to be diligent in ensuring a fair distribution of charity, and to sit together in unity.)
Neither do the descriptive passages in Revelation (as opposed to the prescriptive passages I cite above) which state matter-of-factly that Heaven will have people from every nation, tribe, people, and tongue equal some kind of ethnocentric mandate. Indeed, when we look at a passage such as Revelation 7:9-10, we see that the focus of that passage is on
worship of the Lamb
and not at all the ethnic makeup of the worshippers. In fact, upon closer examination, the most noteworthy aspect of the worshippers is that they're all so astonishingly
unified
, even (gasp) uniform in many ways, standing in the same position before the throne, wearing the same white robes, waving the same palm branches, and saying the exact same thing, in unison. These descriptive passages are hardly a justification for elevating the importance of ethnicity. In fact, they speak far more to the elevation of our unity in Christ!
The dangers of emphasizing ethnicity in comparison to the vastly more important unity we share in Christ are manifold, and I think Pastor Todd Pruitt of the PCA put it extremely well when
he said
, "Tribalism and ethnocentrism are easy and enticing. Kinism and Black Liberation Theology wallow in this sinful mess. Reject them for the sake of Christ and his church".
It's a call I pray that the leaders of the faithful church universal, in particular, will heed, and heed soon. Sadly, with the steady drumbeat of the outside world demanding obeisance to its leftist secular values, and all too many church "leaders" either remaining silent or even enthusiastically agreeing with them in some cases, I have not been overly encouraged. Even so, come, Lord Jesus!

---