by Phil Johnson
Prologue:
I imagine lots of PyroManiacs readers are familiar with Chris Rosebrough. His blogs, The Museum of Idolatry and Extreme Theology are always insightful and interesting. His most ambitious project, Pirate Christian Radio, is a listener-supported ministry, streaming excellent Christian programing (mostly teaching and commentary) 24/7. Chris's own broadcast, Fighting for the Faith, is PCR's flagship broadcast. I listen to "Fighting for the Faith" via the podcast, and one of my favorite segments is called "The Good, the Bad, and the Ugly." That's where Chris analyzes sermons of all varieties, sometimes refuting a bad sermon's errors; other times underscoring the gospel message in a good sermon—and offering poignant observations of all kinds in between.
Recently I tuned in and was surprised (and a little fearful) to hear Chris say he was going to put one of my sermons under the microscope on that day's broadcast. (My sermons usually fit nicely in "The Ugly" category, in case you were wondering.) Anyway, I enjoy hearing Chris interrupt my preaching with his commentary, and his replaying of that particular sermon reminded me of the following excerpt, which I thought would make a good blogpost.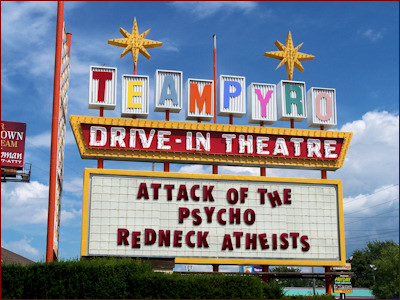 theism is a destructive belief that breeds immorality and wickedness.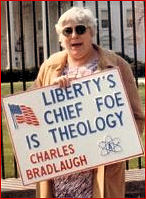 If you're 25 years old or older, you probably remember Madalyn Murray O'Hair. During my childhood and adolescent years, it seemed she was in the news all the time. She wasn't an intellectual; she wasn't even particularly likable. (And that's putting it mildly. Usually she came across like a screeching, abrasive, angry old crone driven by intense hatred for God and an equally passionate craving for publicity.) She was indefatigably persistent—and completely committed to her cause.
Atheism
was
her god.
Mrs. O'Hair founded an organization, American Atheists, and for the past 45 years they have spearheaded a relentless campaign to eliminate God from civic life and public discourse in America.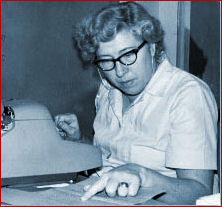 Then suddenly Mrs. O'Hair vanished in 1995. Not a single one of her atheist "friends" even reported her missing when she first disappeared. Instead, they moved in and took over her home, her organization, and her assets. Six years later her body was discovered, alongside the bodies of her son Jon and a granddaughter, Robin. Their corpses had been burned and buried on a ranch in west Texas. A group of fellow atheists, led by an employee of American Atheists, had kidnapped the O'Hairs, tortured them for weeks, and finally murdered them in an act of revenge—apparently as payback for a mean-spirited article Mrs. O'Hair had circulated among employees of her organization.
Mrs. Murray was survived by her eldest son, Bill (Robin's father), who had become a convert to Christianity years before his mother's disappearance. He told reporters his mother liked to hire violent felons because "She got a sense of power out of having men in her employ who had taken human life." It was one of those outlaw employees who orchestrated the kidnaping, torture, and murders. That man and his cohorts were simply acting out the logical ramifications of the amoral philosophy Mrs. O'Hair had always championed.
Thus the godless culture Mrs. O'Hair promoted destroyed her in the end. As Proverbs 1:29-31 says, "They that hated knowledge, and did not choose the fear of the Lord . . . shall eat of the fruit of their own way." "Be not deceived; God is not mocked: for whatsoever a man [or woman] soweth, that shall [s]he also reap" (Galatians 6:7).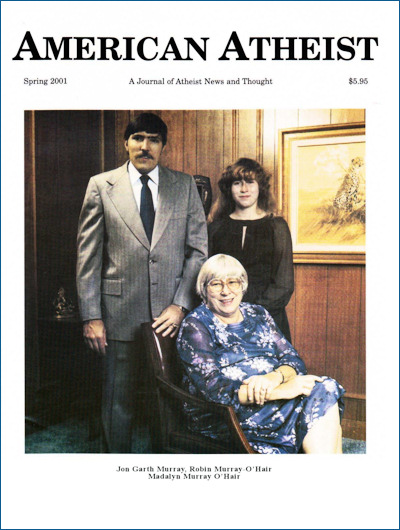 More:

---