by Dan Phillips
Preaching through Proverbs
is being quite an adventure. Though I've done studies, conferences, sermons, and
a book
on it, I've never actually preached through Proverbs. As you'd imagine, it's being quite a workout.
Among many things, the exercise is deepening my appreciation for the artistry of Proverbs, something often visible only in Hebrew. For instance, chapter two is one long Hebrew sentence composed of 22 verses, mirroring the 22 letters in the Hebrew alphabet. It divides neatly into two sections of eleven verses each. The main movements of the first are dominated by sections begun by words starting with
א
(
aleph
), the first letter in the Hebrew alphabet (
if
[v. 1],
then
[vv. 5, 9]). The second section is structured by sections beginning with
ל
, the middle letter of the Hebrew alphabet (
to deliver you
[vv. 12, 16],
that
[v. 20]).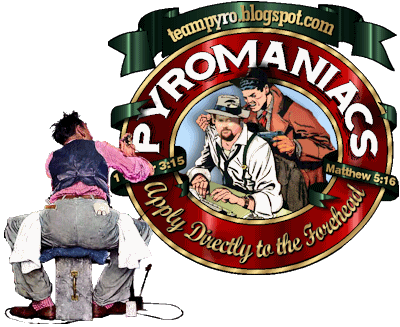 Judging by the work of the Holy Spirit in Scripture as surely as that of the Trinity in creation, God is no utilitarian pragmatist, but is a lover of beauty and art. Indeed, He is its original and font.
I brought this (and more) out for our dear folks in beginning my sermons on this chapter
.
That said, while Derek Kidner's comment on Proverbs 2:1-5 overlooks the structure of the Hebrew text, it is a good example of what is particularly delightful about his commentary. When I first read the commentary, decades ago, I looked down on it because of its brevity. As the years passed, I came to see that Kidner's brevity mirrors Solomon's own. He had a poignant knack for saying a great deal in very few words. For instance, I call as witness his comment on the first five verses:
2:1–5. Wisdom, hard-won. This is the essential counterpart to 1:20ff., where wisdom was clamouring to be heard. Here it is the pupil who must clamour (3). Yet the search, strenuous as it must be, is not unguided. Its starting-point is revelation—specific (words) and practical (commandments); its method is not one of free speculation, but of treasuring and exploring received teachings so as to penetrate to their principles (see the verbs of 1–5); and its goal, far from being academic, is spiritual: the fear of the Lord … the knowledge of God (5). With these two phrases verse 5 encompasses the two classic Old Testament terms for true religion—the poles of awe and intimacy.
[Kidner, D. (1964). Proverbs: An Introduction and Commentary. Tyndale Old Testament Commentaries (Vol. 17, p. 59). Downers Grove, IL: InterVarsity Press.]
Deftly-said, true, and instructve.
---