by The late Frank Turk
What you never expected here is more than one post on something topical, but this subject is, frankly, one where a lot of people become unhinged in order to even consider it -- that is, first they become unhinged, and then they consider it.
I have actually already explained the reasons why -- and some of you (the faithful few, the ones who missed me while I was on hiatus) understood what I had to say. Two weeks ago, it was the necessary idea that you had better
deal with actual human beings
in your approach and not exploding watermelons (or some other iteration of 3/5th of a person) -- you have to deal with the people who are actually involved in a way that you can demonstrate you know they have been injured in some way. It's a topic
I have dealt with before
, but because we always forget it I have dealt with it again.
Last week, I exposed you to our common dirty little secret -- which is that
we love to have enemies
. We love to hear other people run down our enemies, and to think that somehow we are not our own worst enemies in all situations. It's actually the other side of the coin of dehumanizing other people -- it gives us the means to not only think less of what happened to them, but to insidiously think more of ourselves, to think more of our way of seeing the problem and our cost of doing business with them.
But if we find ourselves realizing that the other guy is actually a human being and in the larger scheme of things -- that is, God's scheme of things, the way things run right now until Christ returns -- the person whose motives we ought to question first is not the other guy but
you personally
, now what? I mean: what would be different in Ferguson, MO, if that was the way people were reacting instead of the way they have actually reacted? And when do we get to the Jesus part?
Well, I fooled you. I've been back for weeks now, and I fooled you because that's who I really am, and frankly that's who you really are. You forget the basics of the Christian faith all the time, and sometimes you even find yourself rejecting them in spite of being as reformed and protestant and evangelical and biblical as possible. This here is the Jesus part.
Look: The Jesus part reads like this when Paul tells it:
Put to death ... what is earthly in you: sexual immorality, impurity, passion, evil desire, and covetousness, which is idolatry. On account of these the wrath of God is coming. In these you too once walked, when you were living in them. But now you must put them all away: anger, wrath, malice, slander, and obscene talk from your mouth. Do not lie to one another, seeing that you have put off the old self with its practices and have put on the new self, which is being renewed in knowledge after the image of its creator. Here there is not Greek and Jew, circumcised and uncircumcised, barbarian, Scythian, slave, free; but Christ is all, and in all.

Put on then, as God's chosen ones, holy and beloved, compassionate hearts, kindness, humility, meekness, and patience, bearing with one another and, if one has a complaint against another, forgiving each other; as the Lord has forgiven you, so you also must forgive. And above all these put on love, which binds everything together in perfect harmony. And let the peace of Christ rule in your hearts, to which indeed you were called in one body. And be thankful.
"Oh Frank," some of you are warning. "Oh Frank Frank Frank. You have mistaken the Gospel for the Law, Frank. You have swapped the indicative and the imperative, Frank. Chris Rosebrough is going to podcast you, Frank. You should have stayed on Hiatus."
Well, hogwash. The Gospel is not merely what Christ has done, but what Christ has done
for us
. Jesus is not a metaphysical performance artist or merely a spectacle: Jesus is a Savior. Jesus does something to us and for us which, if it is real, changes us in the world.
Yes, that's right: I said, "if it is real." What Jesus did is not real if it doesn't result in something here where we can see it. That's what's hidden in the ellipse in the quote from Col 3, above: that world-affirming word "THEREFORE."
If you have been raised with Christ, seek the things that are above, where Christ is, seated at the right hand of God. Set your minds on things that are above, not on things that are on earth. For you have died, and your life is hidden with Christ in God. When Christ who is your life appears, then you also will appear with him in glory.
THEREFORE: ...
See: the Jesus part is not merely that He did something, but that
it is done for us
and it changes us and it makes something so true that when we set our minds on it and its final reward, THEREFORE this world changes for us. We change in this world.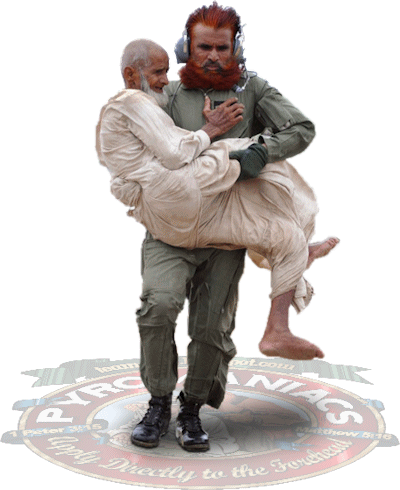 Just imagine a Savior who does something
and then nobody is actually saved, nobody
is moved or changed in status or position.
What kind of "savior" is that?
So the first piece of the Gospel which overcomes racism is that what Jesus has done solves the problems of culture by putting to death what is earthly about you. In the idiom of W.E.B.DuBois, the Gospel ends the question of whether or not any man can impose a double consciousness on another, or whether any man ought to accept it as he recons himself. All false consciousnesses are defeated by Christ. All anger, wrath, slander, and obscene talk must be put away before him. All evil desires.
And the one in whom this must be true first -- if it is true -- is not the other guy. You are not waiting for the other guy's salvation and then sanctification before you start glancing at your moral shortcomings. You personally (you say) will appear with Him in Glory because you have died and are hidden away with Christ in God.
For those who missed it, this is the MLK message in a nutshell. I know Dr. King did NOT say anything about Jesus directly in the "I Have a Dream" speech, but he did say, explicitly, "
We must forever conduct our struggle on the high plane of dignity and discipline. We must not allow our creative protest to degenerate into physical violence. Again and again we must rise to the majestic heights of meeting physical force with soul force.
" That is: whoever we are, if we are going to defeat the indignity and evil of racism and discrimination, we must go first and meet it with how we have changed.
Therefore: it must be
you first
if Racism is to be defeated. It must be
you first
if there is still an enemy in this world -- because I promise you, it is you first for whom you will be accountable to God when Jesus does return with his winnowing fork and his great Fire. You will wish it had been you first when he asks you about it, I am sure.
You first, and then my last post on this topic next week.
---