by Jeremiah Johnson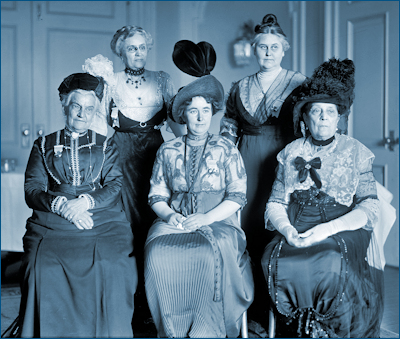 t will come as a surprise to some to learn that the
Dallas Statement on Social Justice and the Gospel
contains no ultimatums. There are no threats about repercussions to follow for those who don't fall in line with its affirmations and denials. Not one use of the menacing phrase, "or else."
And yet, if you give ear to the persistent bleating of some overwrought discernment bloggers and evangelical gadflies, you might think the drafters of the Dallas Statement are guilty of making empty threats. That their collective bluff has been called, that they caved to compromise, and that they betrayed their fellow signatories, if not the very gospel itself.
Hogwash.
To refer to such foolishness as mere
jumping
to conclusions severely underplays its recklessness. We'd almost need to invent an entirely new sport just to adequately illustrate the perilous logical leap involved—one that includes a trampoline, a pole vault, roller skates, and a blindfold.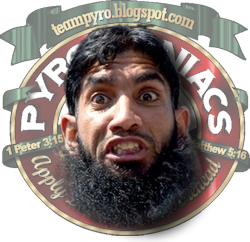 What triggered this chorus of complainers and their misguided manifestos? Of all things, it was the announcements of the guest speakers at last month's G3 Conference and the upcoming Shepherds' Conference. Both events feature speakers who, to varying degrees, have personally promoted the popular doctrines of the social justice movement in the church (or have expressly supported those who do).
The response from some corners of the church has been the sadly predictable rush to judgment—to disavow the conferences and decry the supposed failures of their respective figureheads, Josh Buice and John MacArthur.
I don't know Buice personally, but I had the privilege of attending the G3 conference, and can vouch for the fact that the conference theme—
missions
—remained unadulterated and unambiguous throughout, regardless of who took the stage. Not only was there an absence of crosstalk regarding social justice, Buice and the organizers hosted a pre-conference that put specific emphasis on defending the Dallas Statement on Social Justice and the Gospel. We heard from many of the original drafters—Voddie Baucham's message was particularly strong in its denial of social justice rhetoric. Neither G3 or the pre-conference were home to capitulation or sissified speech regarding the threat presented by the social justice movement. Put simply, it did not live up to the hype about all the confusion it might have caused.
On that point, a brief aside: I believe the single greatest cause of concern and confusion on this issue of
who is speaking where
is the constant barrage of handwringing articles about their potential to cause confusion. It should go without saying that when your calls for discernment are actively fomenting confusion, you're doing it wrong.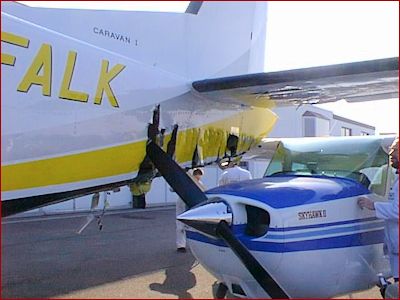 Never mind that the Dallas Statement wasn't about delivering an anathema, or even a prelude to one. The point wasn't merely to delineate new dividing lines—give the drafters more credit than that. Yes, it was a rebuke, but a loving, brotherly one, with an eye toward restoration. That sense is largely absent from the way believers today mark out and discuss their differences. God's people shouldn't be so eager to write off and dismiss one another. At the very least, we ought to be able to talk
with
and
about
one another in a way that evidences a sharp contrast to current social discourse, bringing salt and light into a world in desperate need of both.
By way of example, here are a couple paragraphs from the closing chapter of John MacArthur's book,
Strange Fire.
I titled this chapter "An Open Letter to My Continuationist Friends" because I want to emphasize, from the outset, that I regard as brothers in Christ and friends in the ministry all who are faithful fellow workmen in the Word and the gospel, even if they give a place of legitimacy to the charismatic experience. I have good friends among them who label themselves as "reformed charismatics" or "evangelical continuationists."

The Charismatic Movement is teeming with false teachers and spiritual charlatans of the worst kind, as can be aptly illustrated by turning the channel to TBN (or any of several smaller charismatic television networks). Certainly I do not view my continuationist friends in the same light as those spiritual mountebanks and blatant frauds. In this chapter, I'm writing to Christian leaders who have proven their commitment to Christ and His Word over the years. Their allegiance to the authority of Scripture and the fundamentals of the gospel has been consistent and influential—and it is on that basis that we share rich fellowship in the truth.
Those so eager to signal the death and destruction of the Dallas Statement need to reread it in the spirit of those paragraphs, and the compassionate concern they communicate. God's truth is always an anvil, but not every situation requires our heaviest hammer.
You might think that G3's uninterrupted focus and uncorrupted pulpit would lead to more measured and circumspect pre-reactions to the Shepherds' Conference, or a ceasefire in the glowering prognostications altogether. You'd be wrong.
If anything, G3's lack of compromise has emboldened these prophets of doom. Full of their own virtue, they appear more confident than ever that the Shepherds' Conference is a bellwether of capitulation and corruption, and that John MacArthur is leading the charge.
That's right, the same John MacArthur who this week marks fifty years of faithful ministry in the pulpit of Grace Community Church. The same man whom church history will likely regard as this generation's premiere expositor of God's Word. The man who has shown time after time to be willing to take the unpopular stances that Scripture demands, and has held fast to the Word throughout countless battles for its authority, sufficiency, perspicuity, and relevance. It is
that
John MacArthur who they argue has now caved to corruption and compromise.
Frankly, I've had more than my fill of seeing these discernment wonks cite their respect for John MacArthur's decades-long track record of integrity, discernment, and faithfulness as the prelude to questioning his integrity, discernment, and faithfulness. If you really have so much respect for the man and what the Lord has accomplished through him, might that not lead you to reflect on your own, comparatively short track record of expertise? At the very least, shouldn't it give you some inkling that the flaws you're attempting to identify in his discernment are just as likely to be present in your own? Such humility is in short supply in the church these days, especially among those angling for the role of evangelical Jiminy Cricket.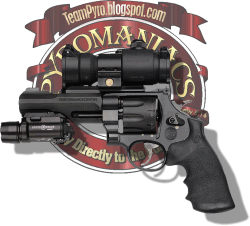 At the very least, can't you holster your weapons and wait for an
actual offense
to take place before writing off the man altogether? Does a half century of integrity and faithfulness—not to mention the personal spiritual influence you profess he has had on you—not merit at least some measure of circumspect restraint? Doesn't love hope for the best rather than presume the worst?
And if your conscience is so weak that the mere presence of these speakers is tantamount to a betrayal of the Dallas Statement—or perhaps the gospel itself—let me encourage you to hold back your word vomit and not inflict yourself on the rest of us. The church is chock full of spiritually immature confusion; we don't need yours, too.
That might be the great tragedy of this latest rush to judgment. The church—of all places—ought to be the last bastion of circumspect wisdom and thoughtful responses. We ought to be the most patient and forbearing, and the least likely to overreact and jump to conclusions. We ought to be able to see the counterproductive trends that dominate the world's discourse today, and we ought to strive to be markedly better.
If you can't bring yourself to do even that, then you ought to pack it in altogether. Your tongue is a dangerous flame, and this world is already on fire. We could—and
should
—be doing much more important work with the time it takes to stamp out your ginned-up controversies and endless outrage. For the edification of the saints and the growth of Christ's kingdom, please shut up and step aside.
Maybe learn to code.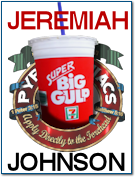 ---