posted by Phil Johnson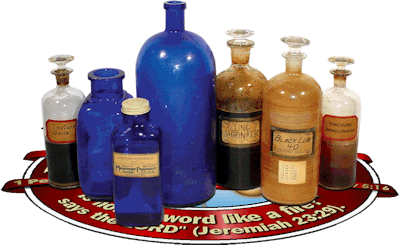 et another entry in a week's worth of excerpts from
The Truth War.
The following excerpt is from pages 32-34:
With increasing frequency nowadays, I hear people say things like, "Come, now, let's not bicker about what we believe. It's only doctrine. Let's focus instead on how we live. The way of Jesus is surely more important than our arguments over the words of Jesus. Let's set aside our disagreements over creeds and dogmas and devote ourselves instead to showing the love of Christ by the way we conduct our lives."

Many people these days evidently find that suggestion appealing. On the face of it, it may sound generous, kind-hearted, modest, and altruistic. But the view itself is a serious violation of "the way of Jesus," who taught that salvation hinges on hearing and believing His Word (John 5:24). He said, "The words that I speak to you are spirit, and they are life" (John 6:63). To those who doubted His truth-claims, He said, "If you do not believe that I am He, you will die in your sins" (John 8:24). He never left any room for someone to imagine that the propositional content of His teaching is optional as long as we mimic His behavior.

In fact, the New Testament consistently stresses otherwise. One vital principle about our redemption from sin destroys the whole argument: Faith, not works, is the sole instrument of justification (Ephesians 2:8-9; Galatians 2:16). In other words, what we believe rather than what we do is what secures us a righteous standing before God—because we lay hold of justifying righteousness by faith alone, and not by our works (Romans 4:5).

Paul says in Romans 9:31-32 that "Israel, pursuing the law of righteousness, has not attained to the law of righteousness. Why? Because they did not seek it by faith, but as it were, by the works of the law." In other words, regardless of how meticulous they may have been in their external observance of God's law, their unbelief was sufficient to exclude them from the kingdom. "They being ignorant of God's righteousness, and seeking to establish their own righteousness, have not submitted to the righteousness of God. For Christ is the end of the law for righteousness to everyone who believes" (10:3-4). They doubted the truth of Christ, and that proved spiritually fatal, in spite of how well they had perfected an external display of piety.

Notice: Paul expressly says they were pursuing righteousness. But they were looking for it in all the wrong places. Because they clung to wrong beliefs about the righteousness God requires and rejected the righteousness Christ would have provided for them, they were eternally condemned. Their failure was first of all an error about a vital article of faith, not merely a flaw in their practice. Their whole belief system (not merely their behavior) was wrong. Unbelief was enough to condemn them, regardless of how they acted.

It is not kindness at all, but the worst form of cruelty, to suggest that what people believe doesn't really matter much if they feel spiritual and do good. In fact, on the face of it, that claim is a blatant contradiction of the gospel message.

Besides, real righteousness simply cannot exist in isolation from belief in the truth. In order to make the case for any concept of "practical good" that subsists apart from sound doctrine, one quickly has to remove just about everything that is truly righteous from the definition of good. Naturally, it doesn't take very long for that kind of thinking to undermine the foundations of Christianity itself.


Talk amongst yourselves.

---