The steady march of
Christianity Today
toward a kind of modified universalism
by Phil Johnson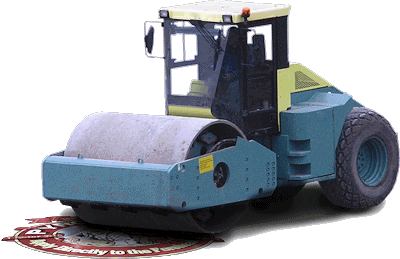 A few years ago, when Pulpit Magazine had multiple departments and was updated only once a month, I wrote a column in which we regularly chronicled and critiqued the cavalcade of errors that parade themselves each month in the pages of evangelicalism's house organ, Christianity Today. I'm perpetually amazed at how far from evangelical principles that magazine can stray and yet continue to pretend it's the voice of mainstream evangelicalism.

What follows is a column I wrote in 2003. Unlike most things I write, I kept no copy of this article on my computer, and when they took down the old Pulpit archives, I thought it was gone forever. But I recently found a backup copy I had made on my mom's computer. Here it is for your reading pleasure:

eter Kreeft, former Protestant apologist, recent convert to Roman Catholicism, renowned professor of Philosophy at Boston College, and author of more than 40 books, wrote a dreadful book a few years back, oxymoronically titled
Ecumenical Jihad
(San Francisco: Ignatius Press, 1996).
The book took the ecumenical rationale behind Protestant-Catholic alliances like "Evangelicals and Catholics Together" to the next logical step. Kreeft claims the only viable solution to what ails modern society is for
all
the world's religions to unite.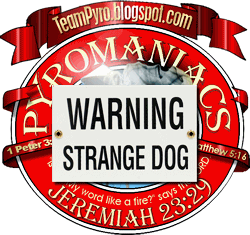 Kreeft, whom many still regard as an articulate foe of postmodern secular moral relativism, is actually arguing for religious pluralism (which is nothing but a
different form
of moral relativism). He is convinced that Christians have no hope of winning the "culture war" unless they abandon the exclusivity of the gospel's claims and forge ecumenical alliances with all the world's major religions—including Judaism, Islam, Hinduism, Buddhism, and Confucianism.
According to Kreeft, Christians "can and should investigate and learn from the wisdom of other religions" (p. 79). And why not? Kreeft thinks "the Holy Spirit seems to be working in other religions . . .. In studying His works, we are not studying something foreign and threatening, we are studying the Spirit and works of God, wherever His breath blows" (p. 83). Kreeft insists that "the very same God we worship in Christ is the God the Jews—and the Muslims—worship" (p. 160). Not only that; he also believes even "truth-seeking" agnostics and atheists may be unknowingly worshiping the true God "under this divine attribute of truth" (p. 161).
Kreeft is convinced that if all the religions of the world do not immediately embrace one another and form an alliance, we will lose the war against secularism. "I think it is very likely that the time will soon come—perhaps it is already here—when the emergency is so great that prudence dictates a moratorium on our polemics against each other and our attempts to convert one another" (p. 38). "There is no need for any competition. There is plenty of truth to go around" (p. 83).
Peter Kreeft's large-heartedness toward other religions has not dampened his enthusiasm for the Roman Catholic agenda. He makes this clear throughout his book, but it is best seen in a chapter near the end of the book titled "The Eucharist and Ecumenism," which Kreeft closes by promising that "the power that will reunite the Church and win the world is Eucharistic adoration" (p. 164).
He is speaking, of course, about the Roman Catholic practice of worshiping the communion wafer, based on Rome's teaching that the elements at the Lord's Table literally
become
blood and flesh by transubstantiation. Kreeft isn't quite clear why he believes
this
(of all things) might now have some mystical power to bring unity among the world's religions—especially since "eucharistic adoration" was universally condemned by the Reformers as idolatry, and both Jews and Muslims also regard the practice as idolatrous. But on the closing page of his book Kreeft once again solemnly assures readers that "the distinctly Catholic devotion of the Eucharist (and to Mary) may prove to be the key to victory in ecumenism and in the 'culture war'" (p. 172).
The book's back cover carries endorsements by Protestant ecumenists Charles Colson and J. I. Packer. Colson says of Kreeft, "On the front lines in today's culture war, Kreeft is one of our most valiant intellectual warriors." Packer's infamous endorsement says,
This racy little book opens up a far-reaching theme. With entertaining insight Kreeft looks into the attitudes, alliances, and strategies that today's state of affairs requires of believers. Catholics, Protestants, and Orthodox alike need to ponder Peter Kreeft's vision of things—preferably, in discussion together. What if he is right?
Of course, if Kreeft were right, truth wouldn't matter much anyway. If he were right, religion in general would be a more potent force against the powers of evil than the truth of Christ in particular—and that notion is both antichristian and historically inaccurate. So Kreeft is
not
right. And Packer, of all people, surely knows this.
Anyway, the most talked-about chapter in Kreeft's book is a chapter titled "What Christians Can Learn from Confucius, Buddha, Muhammad, and Moses." Here Kreeft chronicles an out-of-body experience (OBE) he claims he had while storm-surfing off Hawaii in the wake of Hurricane Felix. Kreeft says a wave broke over him and he nearly drowned. His mind left his body, and he experienced not heaven, but purgatory (p. 96)—which is what all good Catholic philosophers experience in their OBEs.
Perhaps Kreeft is merely being whimsical. If so, he does not admit it. He tells the story as if it really happened. He even prefaces it with this: "Whether what I experienced was Heaven or earth, I cannot say. Whether it was real or unreal, objective truth or subjective fantasy, I cannot say. All I can say is that it was certainly truer, incomparably truer, than the chapter I was planning to write. That's why I threw the old one away" (p. 86).
One wonders what kind of drivel must have been in the original draft of the chapter. In any case, if Kreeft's OBE account is "incomparably truer," it's a really good thing he threw the original draft away.
Kreeft's vision of the afterlife begins "on a Heavenly beach" (p. 86)—which turns out to be only "the outskirts of Heaven, the place you call Purgatory" (p. 96). Here he encounters and converses with Confucius, Buddha, Muhammad, and Moses, all in succession.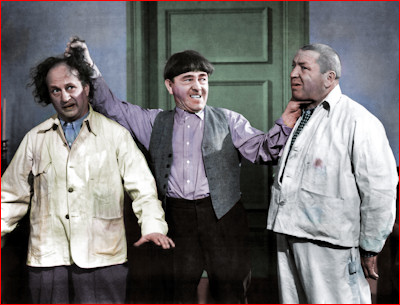 Each one of those historic religious figures qualifies for heaven, in Kreeft's view, because he thinks they all taught moral principles compatible with the teaching of Christ. Whatever may be faulty about their views is simply going to be refined in purgatory. In fact, when Kreeft's vision of Buddha employs a biblical allusion, Kreeft decides that Buddha must have "had a theological crash course somewhere in Heaven" (p. 92).
But when Kreeft meets
Muhammad
, the voice of the Lord solemnly tells him, "He will teach you the heart and soul of all true religion" (p. 98).
Kreeft says he was originally dumbfounded by Muhammad's presence in heaven. But then this exchange took place:
I turned the conversation to another point. "Are you a Christian now or a Muslim?"

He gave what seemed to me an evasive answer: "Why do you say 'or'? How can one be a Christian without islam to the one God?"

Because I thought his answer evasive, I challenged him more directly. "If you come from Heaven and not from Hell, what do you say to this?" And I whipped out my Rosary and held aloft the crucifix, as I would to Dracula. To my wondering eyes, Muhammad fell to his knees and crossed himself. My response was the only possible one: I bowed the knees of my mind to the words of a man who had bowed his knees to my Lord and His Mother . . .. (pp. 99-100).
And on it goes. Kreeft clearly has an unbiblical view of heaven and a faulty understanding of the gospel. And if he truly got this vision of heaven during an OBE and takes it seriously, then that's all the more reason not to take
him
seriously.
But when the editors of
Christianity Today
recently posted
an article on heaven at their Web site,
guess whom they got to explain "What Heaven Will Be Like" to their readers?
That's right. Peter Kreeft.
The article is filled with speculative, unbiblical, and fanciful reflections from Kreeft's philosophical mind. References to Scripture are few. And Kreeft's answers are often hopelessly vague or incomplete. For example, his answer to the question "How do you get to heaven?" (A: "It is free.") utterly ignores all the most significant points of the gospel—sin, atonement, repentance, and the cross and resurrection of Christ. In reply to the one question that
most
deserves a distinctively biblical and Christian answer, Kreeft dropped the ball.
No wonder. Kreeft doesn't think it's necessary to believe anything about Christ in order to get to heaven. He says (in his answer to question 34) that he believes "good pagans, Hindus, et cetera" will go to heaven.
He writes,
People who have never heard of Christ, and thus have neither consciously accepted him nor consciously rejected him, must also get to Heaven through Christ, for there is no other way. That much is clear from Christ's own words. But it is not clear what is going on in the unconscious depths of the souls of such people. Only God knows. Perhaps they know and love him in the obscure form of a deep, unconscious desire and love.
The article is just another sign that the editors of
Christianity Today
have self-consciously embraced
inclusivism
(the belief that heaven will be populated with people who have no explicit knowledge of Christ or faith in Him). And they are trying to position that view as a kind of moderate middle ground between rank universalism and the biblical view that faith in Christ is necessary, because "he who does not believe is condemned already, because he has not believed in the name of the only begotten Son of God" (John 3:18).
Kreeft echoes the Roman Catholic view that faith may be merely
"implicit"
:
Christ the Savior is not only a 33-year-old, 6-foot-high Jewish man, but also the eternal God, the Logos that enlightens every individual (John 1:9). Thus everyone has a fair chance to accept him or reject him, whether implicitly (for all light of truth and goodness is from him) or explicitly. We are not saved by how explicit our knowledge is; we are saved by him.
He tries to defend the historical pedigree of inclusivism:
This is a traditional, mainline Christian position, from the time of Justin Martyr and Clement of Alexandria to the time of C. S. Lewis. It is halfway between the liberal view that one can be saved in other ways than Christ (for example, by good intentions) and the frequent fundamentalist view that it takes an explicit knowledge of Christ to be saved.
That, again, is precisely the position
CT's
editors now take.
The book review section recently panned a universalist book for trivializing grace. But in the process, the editor was compelled to add this:
Note that there's a significant distinction between universalism—the view that all people will be saved, indeed, in some versions, that Satan himself will one day be redeemed—and the position often called "inclusivism," according to which people who have not knowingly accepted Christ may nevertheless be saved by his sacrifice on the cross, for God can read their hearts.
Three years ago, the same editor gave
a sympathetic report
on a lecture series at Wheaton College where John Sanders (of Open Theism fame) was advocating inclusivism. Sanders echoed Peter Kreeft's views on a number of key points, saying he sees "a remarkable similarity in the discussions about the divine nature in the major religious traditions of Hinduism, Buddhism, Judaism, Christianity, and Islam."
That article closed with another paragraph attempting to portray inclusivism as a mainstream position:
In his lecture, which was followed by a lively question-period, Sanders took pains to emphasize that his view can be placed in a long Christian tradition that includes C.S. Lewis, John Wesley, and Saint Thomas Aquinas. Whatever its merits, it cannot therefore be dismissed, as some would wish, as a capitulation to the fashions of contemporary culture.
Certainly there have been individuals in the evangelical movement who have seemed to feel the lure of inclusivism. But has it ever really been a mainstream view among evangelicals? Certainly not.
CT's
rejection of the exclusivity of Christ is just more evidence of how far that magazine has strayed from her Protestant evangelical heritage.

---