by Phil Johnson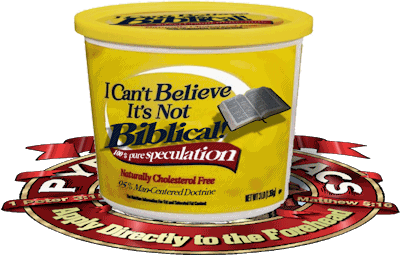 ere's a bit of e-mail correspondence from someone who is adamantly opposed to the biblical (and Calvinistic) doctrine of total depravity. He insists that if sinners are spiritually
unable
to summon faith from their own hearts by their own free will, then they cannot be held responsible for their unbelief. Since we know they
are
responsible if they remain unrepentant, he says, we cannot say their depravity renders them unable to come to Christ in faith. Would God hold them responsible for something they are totally unable to do?
I cited the argument Jonathan Edwards makes in
Freedom of the Will:
that the sinner's problem is a "
moral
inability," not a "natural inability" (Edwards' words).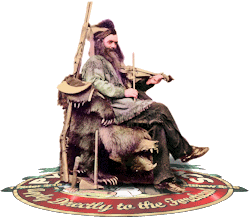 In other words, the problem with fallen humanity is not a physical incapacity or a lack of some intellectual, emotional, or rational faculty; it is that our wills are in bondage to sin. Fallen people sin willfully, not under compulsion or duress. They know full well what God's righteousness demands of them, and they refuse that duty, not because of factors beyond their control, but because they love sin and hate God. And it is that hatred of God that renders them unable to repent and trust Him.
Therefore the sinner's inability does not nullify (or even mitigate) his responsibility. He is without excuse (Romans 1:20).
My correspondent flatly rejected Edwards's distinction, appealing only to "common sense." "Inability is inability," he wrote.
The following exchange ensued between us. I've framed his messages in blue boxes:
Simply put: I reject the false dichotomy between "moral inability" and "natural inability." Inability is inability. You are simply failing to come to grips with the ramifications of your own doctrinal system.

But I've already given multiple examples to show that inability is not always morally exculpatory. Yet you are simply reasserting your original presupposition (that "inability is inability" and inability always rules out responsibility)—and your only defense of that claim is that it's "self-evident."

Well, it's not self-evident to me. If that's your best defense of Arminianism, your theology is in trouble.

Nevertheless, let me give one more example: Here's a man at a party who is so drunk he is unable to keep from wetting his pants. On the other hand, here's an infant who is unable to keep from wetting his diapers because he is only 10 days old.

Do you think the infant's inability is morally equivalent to the inability of the drunk?


Yes, because in either case, unless (according to Calvinism) God has regenerated the individual, he will simply be unable to believe, no matter his age or experience. So age and experience make absolutely no difference. What makes the difference, in Calvinism, is regeneration. But if you want to hold to a doctrine that views babies as hopelessly evil, created solely for the purpose of eternal torment, hey, knock yourself out.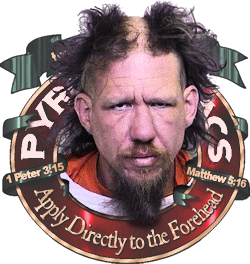 You missed the whole point, or else you deliberately ignored it. I know you don't really think the drunk's inability exculpates him. Even your vaunted "common sense" tells you the drunk's inability is different from the inability of the infant—because the drunk's inability is the fruit of his own wrongdoing. Claiming his inability renders him blameless is like the gang-banger who kills his own parents to get drug money and then pleads with the court to show him mercy on the ground that he is an orphan.

See: "Common sense" actually forces us to acknowledge that there are different kinds of "inability," and inability per se does not necessarily absolve us from responsibility and guilt.


But Scripture commands sinners to believe. You simply cannot say they are unable to do what the Lord commands.

That argument is as biblically unsound as your original appeal to "common sense" was rationally deficient. God frequently commands us to do what we have no ability to do (cf. Matthew 5:48). And Scripture clearly teaches that sinners are unable to please God (Romans 8:7-8). They are nonetheless damned for their sin.

You need to rely more on the Bible and less on what seems reasonable to your rationalistic notion of "common sense."


Your "drunkard vs. baby" analogy simply does not hold water.

Nice accidental pun, but that wasn't an analogy. I was simply making the point that there is more than one kind of inability. The inability of the drunk is not morally equivalent to the inability of the infant. Trying to dodge that rather obvious point doesn't help the Arminian case, here.


But the man in your tale was not born drunk. It is not relevant as an analogy to human depravity.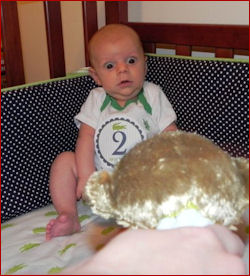 Again: I was not making an analogy. I was merely trying to disabuse you of the notion that "inability is inability" and no legitimate distinction can ever be made between moral inability (as in the case of the drunkard) and natural inability (the reason we don't look askance when the baby soaks diaper after diaper).

Nonetheless, the comparison between that drunkard's incontinence and our fallenness is not as irrelevant as you suggest, because our sinful behavior shows that we are complicit with Adam in his rebellion. We cannot claim to be "innocent" victims of original sin, as you are trying to portray. Our sinful inability is more like that of the drunk than the infant. That is the very point Jonathan Edwards was making when he distinguished between moral and natural inability. Our inability is a moral defect, not a natural one. And therefore we are guilty because of it.

It works this way even in everyday life, too. You don't excuse a sluggard just because he was born with lazy tendencies, do you? Do you buy the claim that even homosexual behavior is OK because some people seem to be born with a constitutional attraction to people of the same gender?


I still say it is self-evident that the distinction you are trying to make is bogus.

Of course you do. It always comes down to that in Arminian theology, doesn't it? You just know inability nullifies responsibility, even though the Bible never says that, and even though plenty of verses could be cited to prove otherwise.

Thanks for the feedback, but I'd rather trust Scripture than your notion of what is "self-evident."

The bottom line is that unredeemed sinners are sinfully unable to do anything God demands of them (Romans 8:7-8). Yet God does hold them responsible for their disobedience. Your whole argument thus falls apart with your presuppositions.

---