Your weekly dose of Spurgeon
posted by Frank Turk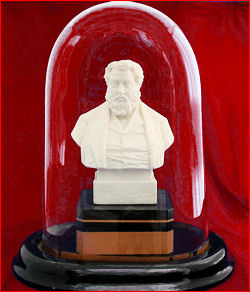 The PyroManiacs devote some space each weekend to highlights from The Spurgeon Archive.

Prior to Phil becoming a Mac owner/user, I thought he was going to miss the Dose of Spurgeon due to computer trouble, and I put this one together. But by the time I had it all formatted and what-not, Phil had one up. So this one has been waiting for a week already, but it's still as fresh as ever.

I love this sermon by Spurgeon. You should read the whole thing for your own good. I post the intro here only to remind you, if I may interpolate on the Scripture CHS exposits below, that it is not enough to even rub the heads of wheat between you hands: you must eat the kernel for it to do you any good.

HE SCRIBES AND PHARISEES were great readers of the law. They studied the sacred books continually, poring over each word and letter. They made notes of very little importance, but still very curious notes—as to which was the middle verse of the entire old Testament, which verse was halfway to the middle, and how many times such a word occurred, and even how many times a letter occurred, and the size of the letter, and its peculiar position. They have left us a mass of wonderful notes upon the mere words of Holy Scripture. They might have done the same thing upon another book for that matter, and the information would have been about as important as the facts which they have so industriously collected concerning the letter of the old Testament. They were, however, intense readers of the law. They picked a quarrel with the Saviour upon a matter touching this law, for they carried it at their fingers' ends, and were ready to use it as a bird of prey does its talons to tear and rend. Our Lord's disciples had plucked some ears of corn, and rubbed them between their hands. According to Pharisaic interpretation, to rub an ear of corn is a kind of threshing, and, as it is very wrong to thresh on the Sabbath day, therefore it must be very wrong to rub out an ear or two of wheat when you are hungry on the Sabbath morning. That was their argument, and they came to the Saviour with it, and with their version of the Sabbath law.
The Saviour generally carried the war into the enemy's camp, and he did so on this occasion. He met them on their own ground, and he said to them, "Have ye not read?"—a cutting question to the scribes and Pharisees, though there is nothing apparently sharp about it. It was very a fair and proper question to put to them; but only think of putting it to them. "Have ye not read?" "Read!" they could have said, "Why, we have read the book through very many times. We are always reading it. No passage escapes our critical eyes." Yet our Lord proceeds to put the question a second time—"Have ye not read?" as if they had not read after all, though they were the greatest readers of the law then living. He insinuates that they have not read at all; and then he gives them, incidentally, the reason why he had asked them whether they had read. He says, "If ye had known what this meaneth," as much as to say, "Ye have not read, because ye have not understood." Your eyes have gone over the words, and you have counted the letters, and you have marked the position of each verse and word, and you have said learned things about all the books, and yet you are not even readers of the sacred volume, for you have not acquired the true art of reading; you do not understand, and therefore you do not truly read it. You are mere skimmers and glancers at the Word: you have not read it, for you do not understand it.
That is the subject of our present discourse, or, at least the first point of it, that IN ORDER TO THE TRUE READING OF THE SCRIPTURES THERE MUST BE AN UNDERSTANDING OF THEM.
I scarcely need to preface these remarks by saying that we must read the Scriptures. You know how necessary it is that we should be fed upon the truth of Holy Scripture. Need I suggest the question as to whether you do read your Bibles or not? I am afraid that this is a magazine reading age a newspaper reading age a periodical reading age, but not so much a Bible reading age as it ought to be. In the old Puritanic times men used to have a scant supply of other literature, but they found a library enough in the one Book, the Bible. And how they did read the Bible! How little of Scripture there is in modern sermons compared with the sermons of those masters of theology, the Puritanic divines! Almost every sentence of theirs seems to cast side lights upon a text of Scripture; not only the one they are preaching about, but many others as well are set in a new light as the discourse proceeds. They introduce blended lights from other passages which are parallel or semi-parallel thereunto, and thus they educate their readers to compare spiritual things with spiritual. I would to God that we ministers kept more closely to the grand old Book. We should be instructive preachers if we did so, even if we were ignorant of "modern thought," and were not "abreast of the times." I warrant you we should be leagues ahead of our times if we kept closely to the Word of God.
As for you, my brothers and sisters, who have not to preach, the best food for you is the Word of God itself. Sermons and books are well enough, but streams that run for a long distance above ground gradually gather for themselves somewhat of the soil through which they flow, and they lose the cool freshness with which they started from the spring head. Truth is sweetest where it breaks from the smitten Rock, for at its first gush it has lost none of its heavenliness and vitality. It is always best to drink at the well and not from the tank. You shall find that reading the Word of God for yourselves, reading it rather than notes upon it, is the surest way of growing m grace. Drink of the unadulterated milk of the Word of God, and not of the skim milk, or the milk and water of man's word.
But, now, beloved, our point is that much apparent Bible reading is not Bible reading at all. The verses pass under the eye, and the sentences glide over the mind, but there is no true reading. An old preacher used to say, the Word has mighty free course among many nowadays, for it goes in at one of their ears and out at the other; so it seems to be with some readers—they can read a very great deal, because they do not read anything. The eye glances but the mind never rests. The soul does not light upon the truth and stay there. It flits over the landscape as a bird might do, but it builds no nest there, and finds no rest for the sole of its foot. Such reading is not reading. Understanding the metering is the essence of true reading. Reading has a kernel to it, and the mere shed is little worth. In prayer there is such a thing as praying in prayer—a praying that is in the bowels of the prayer. So in praise there is a praising in song, an inward fire of intense devotion which is the life of the hallelujah.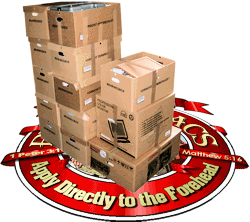 It is so in fasting: there is a fasting which is not fasting, and there is an inward fasting, a fasting of the soul, which is the soul of fasting. It is even so with the reading of the Scriptures. There is an interior reading, a kernel reading—a true and living reading of the Word. This is the soul of reading; and, if it be not there, the reading is a mechanical exercise, and profits nothing. Now, beloved, unless we understand what we read we have not read it; the heart of the reading is absent. We commonly condemn the Romanists for keeping the daily service in the Latin tongue; yet it might as well be in the Latin language as in any other tongue if it be not understood by the people. Some comfort themselves with the idea that they have done a good action when they have read a chapter, into the meaning of which they have not entered at all; but does not nature herself reject this as a mere superstition? If you had turned the book upside down, and spent the same times in looking at the characters in that direction, you would have gained as much good from it as you will in reading it in the regular way without understanding it.

If you had a New Testament in Greek it would be very Greek to some of you, but it would do you as much good to look at that as it does to look at the English New Testament unless you read with understanding heart. It is not the letter which saves the soul; the letter killeth in many senses, and never can it give life. If you harp on the letter alone you may be tempted to use it as a weapon against the truth, as the Pharisees did of old, and your knowledge of the letter may breed pride in you to your destruction. It is the spirit, the real inner meaning, that is sucked into the soul, by which we are blessed and sanctified.

We become saturated with the Word of God, like Gideon's fleece, which was wet with the dew of heaven; and this can only come to pass by our receiving it into our minds and hearts, accepting it as God's truth, and so far understanding it as to delight in it. We must understand it, then, or else we have not read it aright.


---