by Phil Johnson

n Psalm 17:14, David describes his enemies as men whose vision is totally earth-bound—who cannot see beyond the earthly value of this life's material blessings. They are "men of the world, which have their portion in this life, and whose belly thou fillest with thy hid treasure: they are full of children, and leave the rest of their substance to their babes."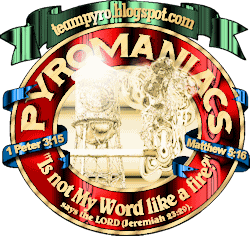 In other words, they are already planning how to divide the family estate among their children. That is as far into the future as they can see. They have looked no further ahead than that, and they have no higher thoughts than that. All their hopes and expectations are tied to this life and this temporal world. They are utter worldlings, with no hope of heaven, no desire for heavenly things, and no concern about eternity. In that myopic vision lies the seed of all their wickedness. They are infatuated with
this
world, and therefore they are enemies of God.
David's world-view was totally different. And he sums it up in verse 15—one of my favorite verses in all Scripture: "As for me, I will behold thy face in righteousness: I shall be satisfied, when I awake, with thy likeness."
In stark contrast to his enemies, David's hope lay beyond the present and beyond this world. What he was looking for was something that will not come in this life. He would ultimately be satisfied, but not until he awakened in his Savior's likeness.
So the center of David's greatest hope and longing was something that can be realized only in eternity. It is not something that pertains to this life. And therefore it is not something that can be shaken by the
troubles
of this life.
Here is an anchor for any believer who is downcast:
Keep your center of focus in eternity.
Don't be distracted by the anguish and the hardship of this life. A time is coming when all of that will be done away, and we will be perfectly and eternally satisfied. Cling to that hope and press toward that goal.

---