by Phil Johnson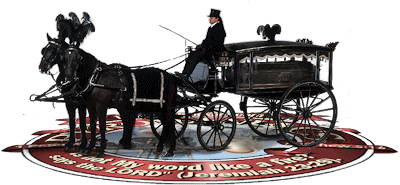 s Emergent fizzling, or is it already completely finished? That's the topic on the table this month in the Emerging Conversation—or what's left of that phenomenon. You can read about it
here,
here,
here,
and
here.
The one person whose perspective I'd most like to hear from the Emergent side, Andrew Jones,
has dropped out of the blogosphere.
For a totally
different
(and clearer) perspective, the always-sardonic Remonstrans has the best analysis
here.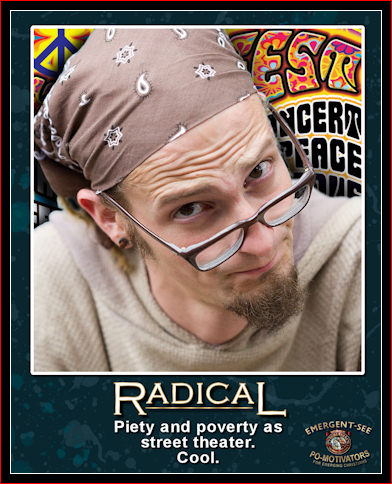 I'd like to think the Po-Motivators® hastened the demise of Emergent, but let's face it; the movement was doomed by its own radical principles from the start. Brian always said
everything
must change. The "National Coordinator" thing was clearly a misconceived idea. In the words of one angry Emergent bad-boy: "A coordinator!? For a 'conversation'? Give me a break!"
Of course, the erstwhile coordinator himself,
Tony Jones,
isn't happy with that meme, but he more or less admits that he doesn't want to lead a revolution. He points out that Emergent has looked dead before but managed to get going again, and then he punts to Shane Claiborne.
But
Mike Clawson
notes that this time "emergent types" themselves are playing taps. Still, he doesn't believe the situation is as bad as many others are saying. "The emerging church doesn't go away just because you don't want to call yourself that anymore, and you don't stop being what you are just because you take down your 'Friend of Emergent Village' blog button. (Mrs. Clawson also weighs in
here.)
For once I think Mike Clawson is right—sort of. The Emergent idea (really an agglomeration of neo-liberal ideas) isn't going to go away just because Tony Jones stepped down as National Coordinator. Emergent Village—the 501c3 organization—may indeed be in its death throes (and let's earnestly hope so). But the contempt for truth and clarity that gave rise to Emergent in the first is deeply engrained in secular culture. And as long as the church is full of wannabe hipsters who think the biblical mandate is to marry the culture rather than confront it, postmodern irrationalism and post-evangelical apostasies will simply mutate into new strains, blend into existing movements of all stripes, and continue to trouble the church for generations to come.
It's a gazillion times worse than swine flu.
And while you are thinking about what a mess various "missional" strategies are getting us into,
here's something else to be concerned about.

---