by Phil Johnson
Several of my FaceBook friends practically demanded to know what I thought of this week's most talked-about video, in which a man shoots his daughter's computer in cold blood. What follows is a slightly-expanded version of the reply I gave on FaceBook.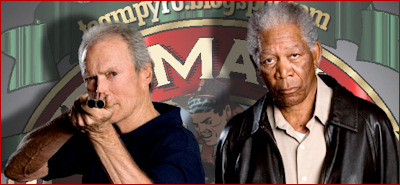 he video below went viral this week. I couldn't link to the unedited version because it had too much offensive language in it, so I didn't even Tweet a link to it. But people kept asking me to comment on it. So I bleeped the profanity and uploaded an otherwise-unedited version that's more suitable for prime time. It's definitely entertaining—and in a carnal way, deeply gratifying.
But I wouldn't commend this as a model for biblical parenting:
On the one hand, Hannah certainly deserved to lose her computer privileges for a very long time. In fact, I agreed completely with everything Hannah's father said in his lecture (sans expletives, of course). I fully understand and endorse his passion. I also appreciated the thoroughness of his reprimand, right down to his defense of "the cleaning lady." He made many excellent points that Hannah seriously needs to take to heart. The high point for me was when he pointed out that she had shown disrespect to every adult in her life. What she put on FaceBook was disgraceful, irresponsible, self-destructive, and so puerile that even a teenaged girl ought to be ashamed to have written it.
Furthermore, there's about a year's supply of feel-good value in seeing the life of Hannah's computer suddenly snuffed out by hollow-point bullets—thus ending her easy ability to violate the fifth Commandment so wantonly online.
On the other hand, I cannot endorse gun violence as an appropriate teaching tool for the father of a teenaged daughter. More importantly, I think he breached the sanctity of the father-daughter relationship
in the very same way she did
by delivering the rebuke so publicly. As much as I enjoyed seeing him plug that computer, and as good as it must have made him feel to show her up in front of her posse (and the rest of the FaceBook world), it would have been infinitely better—and a finer example to her—if he had delivered that admonition privately.
The first principle of biblical fathering is pretty straightforward: "Fathers, do not provoke your children to anger, but bring them up in the discipline and instruction of the Lord" (Ephesians 6:4). Deliberately embarassing a child in public is one of the most egregious ways of violating that principle. "The discipline and instruction of the Lord" is described in Hebrews 12:5-11. "He disciplines us for our good, that we may share his holiness" (v. 10).
I fear Hannah's father has missed an opportunity to model that kind of discipline. For his sake and hers, I hope the net effect is not merely to make her more bitter against him.
If Hannah is wise, she'll listen carefully to what her father said anyway, and she will learn an important lesson. (Because there is a graduate-level course in post-adolescent wisdom wrapped up in
what
he said, regardless of
how
he said it.) Given the circumstances that led to Hannah's discipline in the first place, it may be too much to hope for such a grown-up response from her.
But let us nevertheless hope and pray that she takes her father's counsel to heart.

---