by Phil Johnson
A brief excerpt from some things I said HERE.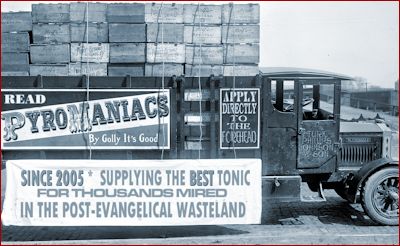 he most dangerous adversaries of biblical truth today are not government policies that undermine our values; not secular beliefs that attack our confessions of faith; not even atheists who deny our God.

It's my conviction that the worst, most persistent hindrances to the advance of the gospel today are worldly churches and hireling shepherds who trivialize Christianity.

This is not a new problem, and it's no exaggeration to portray such people as enemies of the gospel. There were men just like that vying for influence even in apostolic times—in the very earliest churches. In Philippians 3:18-19, the apostle Paul wrote: "For many walk, of whom I often told you, and now tell you even weeping, that they are enemies of the cross of Christ."

One of the chief characteristics the New Testament cites about these enemies of the cross—enemies of authentic grace—was that they "set their minds on earthly things" (Philippians 3:19). They "pervert[ed] the grace of our God into sensuality" (Jude 4). They twisted the idea of Christian liberty into an opportunity to gratify the flesh. They "[used their] freedom as a cover-up for evil" (1 Peter 2:16). In short, they were carnal, worldly men, who twisted the idea of Christian liberty into an excuse for self-indulgence.

In the process, they trivialized the cross, corrupted the idea of grace, and perverted the gospel. None of the apostles were squeamish when it came to calling them out.



---