by Phil Johnson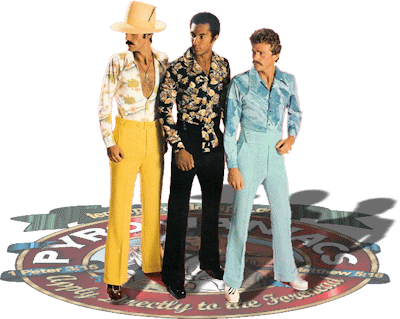 arl Trueman has for ages been writing eloquent critiques about American evangelicalism, pointing out the folly of
our big-conference market-driven culture,
and
the cults of celebrity we have spawned and now revel in.
The past two weeks have furnished plenty of proof that his concerns are not utterly far-fetched, and it's no surprise that Dr. Trueman himself
has noticed this.
If you haven't read
"Fixing the Indemnity,"
go read it. Trueman is one of those rare, candid voices of relentless sanity in the madhouse of the religious blogosphere. Here's a sample:
"To be blunt: why so much noise about Jakes when Furtick and Noble have already apparently been established in this Elephant Room circle for some time? Frankly, they hardly seem any closer to Paul's description of what an elder or overseer should be than the Bishop. Why all the hoohah and handwringing now about TD?"
Exactly!
Trueman goes on to describe how the prevailing style among our youngest American evangelical celebrities is a cheap knockoff of Comedy-Club culture. Who can disagree with that? By their own admission Chris Rock rather than Lloyd-Jones embodies the style they have sought to imitate. Trueman stops short of calling these jesters clowns. (He's nicer than me.)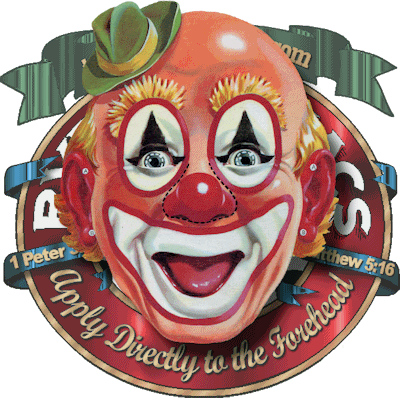 There's only one key point in Trueman's piece I disagree with. He says, "These stand up comedian preachers would not work in the church in other parts of the world because aesthetics of plausibility differ from culture to culture. . ."
The problem is that American Evangelical celebrity cults and their tawdry style of "worship"
do
get exported with surprising speed to other cultures. I once watched an evangelical rock band in Pune, India play a Smashing Pumpkins song (profanity and all) as the opening number for an evangelistic youth meeting. New Zealand evangelicals quickly gobble up every fad and every anomaly that American evangelicalism gives birth to, from the most outlandish charismatic lunacy to the heresies of Emergent religion. Mark Driscoll's most infamous sex-lectures were delivered to two (apparently appreciative) audiences in Scotland.
It is precisely the
celebrity
of American evangelical rock stars that the rest of the world seems so attracted to. And the more outlandish the personality, the more other cultures seem interested. These things spread around the world, not only because American evangelicals are wantonly imperialistic but because morbid curiosity, worldly interests, and carnal lusts are a problem in
every
culture, and the mortification of those passions fell out of fashion among church people ages ago.
But for their part, American evangelicals
are
clearly keen to export their most outlandish personalities and methodologies to as many other cultures as possible. Witness the flood of pragmatism and religious zaniness American evangelicals dumped into Eastern Europe right after the Iron Curtain fell.
And Dr. Trueman is right to point out that it is a uniquely
American
evangelical phenomenon to foster these cults of celebrity and to encourage each wave of superstars to push the limits of sobriety and propriety further than the last superstar did. American evangelicalism has become a large jingoistic freak show.
Sadly, some of today's evangelicals seem to think that's something to gloat about.

---