by Phil Johnson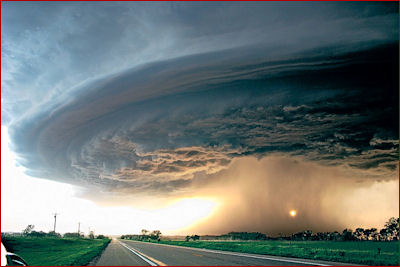 'm on the road for much of October. I have a few weeks of vacation to burn and some conferences to participate in (including
the Psalm 119 Conference in Keller, TX,
which begins today.
Get down here.
) Earlier this week I was at
the Midwest Regional FIRE conference in Greenfield, IN.
So I missed most of the hurly-burly over
this week's open letter.
I've been asked by people on all sides to give my feedback, and I'm going to try my best to be evenhanded, forthright, and charitable—even though every time I attempt that, the result is that
everyone
gets angry with me.
In this case, however, I
do
see valid points on all sides. Ultimately, of course, my sympathies lie predominantly with the perspective Tom Chantry posted on Wednesday. But let's acknowledge that Tom's argument was based to a large degree on anecdotal evidence. Moreover, his complaint could quite validly be leveled at evangelicals in general;
what he described is by no means unique to Harvest Bible Chapel
—nor is Harvest's youth ministry even close to being the most egregious example of fun-n-games run amok.
I can certainly see why people born and raised in mainstream evangelicalism during the movement's 30-year-long fascination with extreme pragmatism might think Tom's observations are overblown or inaccurate, or complain that it's unfair to single out Harvest. Far from being the
worst
example of pragmatic showtime religion, Harvest has often been contrasted with Willow Creek as the place to go in the Chicago area if you want to hear verse-by-verse Bible teaching rather than merely being entertained. In many ways, Harvest stands apart from the hard-core pragmatism of more stylish seeker-sensitive churches. That's obviously something we want to encourage and applaud.
Still, I share the concerns Tom Chantry raised. I think what he had to say on Wednesday needs to be heard and carefully pondered. And I want to explain why.
First,
let me note a few facts and make some concessions to our critics:
Open letters are not my preferred style of discourse. (As far as I can recall, I've never written one.) The Open Letter Project at TeamPyro is Frank's campaign. (I wanted to underline that, because I've lost count of the number of people who have referred to them as "Phil's open letters.") I've enjoyed Frank's insights; I can't say I have enjoyed the reaction the open letters get. He has done a fine job of salting the series with humor and goodwill—and I have agreed with the gist of all the open letters. But because open letters are so often used as a bludgeon, the format itself is more provocative than a simple blogpost written in third person saying all the same things. That is evident from the response to this whole series. I think if Frank wrote an open letter to the grandmothers of the world saying how much they are loved, someone would get angry about it.

Of course, Wednesday's entry was one of those letters that was clearly provocative from the get-go. I don't vet blogposts at TeamPyro before they go up, but since this was a guest post, I did get to read an early draft. My response was short. (I was rushed.) I said: "If I were writing an open letter to James MacDonald this week, children's church and youth ministry are not what I would deal with." In retrospect, I think that judgment was sound for several reasons, all cited by various comments under Wednesday's post: it gave the impression we were looking for as many reasons as possible to be critical, trying to start a dogpile. Also, while I see and agree with the connection Tom Chantry made between the Jakes matter and gospel-centrism in youth ministry, it's not an immediately obvious point, and not everyone saw it. So the open letter did distract unnecessarily from the concern of the moment, which has to do with the aims and the framework of the Elephant Room.

I deeply respect the spirit and attitude of almost everyone who defended Harvest. Most if not all of them employed rational arguments, dispassionate language, and magnanimity in making their case. I appreciate their loyalty, commitment, and brotherly kindness. We count them as brothers and sisters, not adversaries.

By contrast, I was irritated by the way some of our regular commenters responded with vinegar. Not every disagreement calls for sharp rebuke or sarcasm. I hate when our regulars confront first-time commenters with instant pique or dripping sarcasm. I apologize for it.

I'll also be the first to confess that one of the great frustrations in any ministry is that fallen people are naturally slow to hear and hard of heart. Jesus rebuked his own disciples repeatedly for being slow learners, and he was still rebuking them for that even after the Resurrection (Luke 24:25-26). People who have sat under my teaching for years sometimes ask astonishingly naive questions. It's fair to note that any ministry you might investigate probably has produced some disciples whose dullness is equal to that of the students whose gospel ignorance raised Tom Chantry's concerns.
Having said all that, permit me to explain why I still agree with the main thrust of Chantry's post. By the way, some readers clearly
missed
the main thrust of the post. For example, a person from Harvest with whom I talked by phone complained that Tom had cited too thin evidence to substantiate the rather serious accusation that Harvest doesn't care about the gospel.
Let's be clear: No one is saying that Harvest "doesn't care about the gospel." Tom's argument, to put it as simply as possible, is that the current evangelical style of youth ministry isn't doing enough to highlight and reinforce gospel truth over against some of the horseplay that is deemed necessary to attract young people in the first place. There's a great deal of talk and enthusiasm about gospel-centered ministry in conservative evangelical circles at the moment, but still the gospel is often lost in the goulash of church-related youth activities. In the turmoil of so many pie-fights, rock performances, and gross-out contests we tend not to think deeply—nor do we teach our students to think deeply—about essential gospel doctrines.
In short, some of us may not care about the gospel as much as we think we care about it.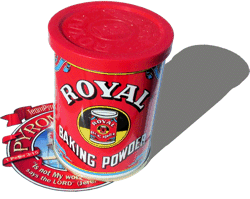 And let's face it: that's actually one of the more charitable explanations for why James MacDonald would be trying to draw into the circle of evangelical fellowship a celebrity religious figure who is notorious for preaching a twisted gospel and who has been teaching anti-Trinitarian doctrine for years.
Instead of taking the Elephant-Room approach of seeking consensus with people outside the borders of evangelical conviction, we think what's actually needed in the conservative wing of the evangelical movement is a sharper focus on the gospel, and yes: less horseplay. The Elephant Room approach has a tendency to blur boundaries and make more and more important things seem non-essential. In the end, it's just a group hug, and Isn't it nice that we all love Jesus? Core gospel truths quickly get buried and forgotten, and soon we don't even notice that the gospel is being taken for granted, rarely articulated, little understood, and sometimes even twisted. Testimonies become stories about what we're doing for God or how much we love Him instead of the story of what Christ did for sinners and how He loves us.
When commenters were disputing the accuracy of Tom Chantry's perception the other day, I decided to do some investigation of my own. And the very first thing I found was this video where several Harvest students are giving testimonies of how their lives were changed at winter camp. I'm sure these are sweet kids; they certainly come across as likable. I trust they are still growing and learning. But do their testimonies reflect a clear understanding of the gospel, or do they substantiate Chantry's concern? In my judgment, it's the latter:
That is (in all candor) stunning for its lack of any reference to actual gospel truth. The students say nothing clear about guilt and repentance; nothing at all about the historical facts of the gospel; no mention of either the death or resurrection of Christ; nothing about Christ's lordship or the kingdom of God or the need for atonement. In fact, there are only a few oblique mentions of Christ's name. The focus, instead, is completely on how we live and how we think.
Yes, one student mentions that God has forgiven him, but there's nothing about what forgiveness cost or how it was obtained—nothing to differentiate the idea of biblical forgiveness from the Hindu or Rastafarian concept. Quite simply, the gospel is missing from those testimonies. It is not clear that the students grasp the basics of the gospel.
I transcribed some samples, in case you have trouble streaming:
I usually just wait for the Lord to tug on my heart--to change my life and to get back on track with Him. This year it was different. I didn't wait for that moment; I went in fired up for God. And what He really just taught me this time was not to change my life, but to leave my past behind. I had some stuff in my past that I still was not letting go . . .

I've never experienced God so close to me.

I let go of a lot of things from my past and I decided that, you know, God needed to be my first priority and I needed to have a relationship with him.

And I realized that homework was starting to become an idol for me. I just really needed to surrender it all to Him.

Winterfest for me was a chance to let go of a lot of my anger and forgiving my dad and my sister and my family members. I've learned that I need to take responsibility for my Christianity.

I think the biggest thing that I learned at Winterfest is that it's not about me anymore. That there's other people that have struggles and difficulties. That God can help you get through anything.

I just really want to change and live my life for God.
So I think Tom Chantry's concerns are not far-fetched or trumped up. I realize those are typical of the testimonies you might hear in any contemporary evangelical context. The average evangelical today will think it's picayune and overly fussy to criticize them. That's only because they don't realize how far evangelicalism has moved from true gospel-centrism and how pervasive (and how grave) this problem is. Our obsession with things like personal experience, self-esteem, relationships, and angst obscures a clear view of objective gospel truth.
That's Tom Chantry's point, for those who might still be missing it.
To be completely fair, I think we're all guilty at times of doing and saying things that undermine the clarity and centrality of the gospel. Since the church where I minister has a seminary on campus, my sermons frequently get critiqued by students who remark on ways I might have made the gospel more clear and prominent. Of course it makes me wince to get that kind of criticism, but I welcome the feedback and I have profited from it. It is usually sound and helpful, and it certainly keeps me more focused.
But some church leaders are more careless in their handling of the gospel (or their neglect of it) than others. And some have been egregiously careless of late. There seem to be two competing strands in contemporary evangelicalism. On the one hand, we declare our common commitment to the gospel and remind one another that this is what binds us together, so we need to protect it at all costs, emphasize it more, understand it better, and proclaim it more openly. On the other hand, there is a relentless push for the status quo in popular approaches to pragmatic ministry, the elevation of rock-star pastors, and the quest to be cool.
Some Christians seem to have one foot in both camps. We think that's a terrible stance, and we can't help saying so. We're sorry to ruffle feathers, but if you can get past the clumsiness with which we sometimes make our case, it's a fairly important point we are trying to make.

---