by Phil Johnson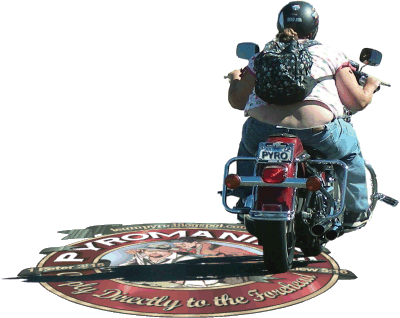 everal years ago, whan I was still fairly new to the blogosphere, our friends at
9Marks
solicited my response to a survey question for the 9Marks eJournal. Here's the question, followed by my reply:
"In what ways will a congregation's understanding of salvation and the gospel be limited if their pastors do not have a good grasp of biblical theology?"
The answer is clear from history, starting with the sad case of the Jewish leaders whom we meet in the gospels. Jesus frequently scolded them for missing the main point of the Scriptures. They misunderstood the messianic promise (John 6:15). They misconstrued the purpose of the law (Galatians 3:21-25). They overlooked their own desperate need for true, justifying righteousness (Romans 10:1-4). They ignored the big-picture story of the Old Testament (John 5:37-47). And therefore they reduced the Scriptures to a manual for moralism, legalism, stark sacramentalism, and a hubristic kind of nationalism.
Jesus' answer, again and again, was to point out that
He
is the focus of all the Scriptures: "Search the Scriptures . . . these are they which testify of Me" (John 5:39). "If you believed Moses, you would believe Me; for he wrote about Me" (v. 46). "Your father Abraham rejoiced to see My day, and he saw it and was glad" (8:56). Even after the resurrection, the disciples did not seem to understand the full import of all this; so on the road to Emmaus, he gave them an extended overview of the whole sweep of biblical theology: "Beginning at Moses and all the Prophets, He expounded to them in all the Scriptures the things concerning Himself" (Luke 24:27).
Since Christ is the focus of all the Scriptures, no preacher has fully expounded the meaning of any passage until he has shown its relationship to the rest of redemptive history and how it points to Christ.
Preaching that omits this vital dimension always breeds the same kind of dull-heartedness and spiritual decline Jesus encountered in Israel at his first advent. The church today is in the throes of a very similar torpor, anesthetized by the suffocating miasma of man-centered teaching and moralistic platitudes that ignore the gospel. Too many churchgoers have been fed for too long on a steady diet of topical messages, motivational talks, shallow, feel-good homilies, or even thinner gruel.
What is the expected result of that? Worldliness, superficiality, bad doctrine, unsanctified church members, ego-driven church leaders, and virtually every other spiritual malady that is currently crippling American evangelicalism.
The only remedy, and (I believe) the best recipe for revival in the church, is a powerful wave of biblical preaching and biblical theology in which we recognize and proclaim Christ as the center and focus of everything God's Word has to say.

---