Your weekly dose of Spurgeon
posted by Phil Johnson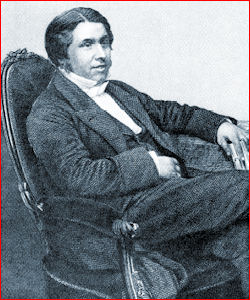 The PyroManiacs devote some space each weekend to highlights from The Spurgeon Archive. The following excerpt is from "A Sermon for New-Year's Day," a message preached on Thursday Evening, 1 January 1885 at the Met Tab.

e ought not, as men in Christ Jesus, to be carried away by a childish love of novelty, for we worship a God who is ever the same, and of whose years there is no end.
In some matters "the old is better." There are certain things which are already so truly new, that to change them for anything else would be to lose old gold for new dross. The old, old gospel is the newest thing in the world; in its very essence it is for ever good news.
In the things of God the old is ever new, and if any man brings forward that which seems to be new doctrine and new truth, it is soon perceived that the new dogma is only worn-out heresy dexterously repaired, and the discovery in theology is the digging up of a carcase of error which had better have been left to rot in oblivion.
In the great matter of truth and godliness, we may safely say, "There is nothing new under the sun."

---