Your weekly dose of Spurgeon
posted by Phil Johnson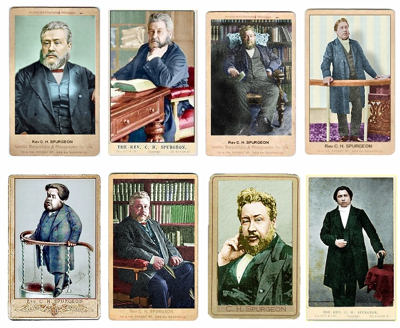 The PyroManiacs devote some space each weekend to highlights from The Spurgeon Archive.The following excerpt is from "The Warning Neglected," a sermon preached on 29 November 1857 at the Music Hall, Royal Surrey Gardens. Spurgeon's text that day was Ezekiel 33:5: "He heard the sound of the trumpet, but did not take warning; his blood shall be upon himself."

ou did not like the trumpet, did you? . . .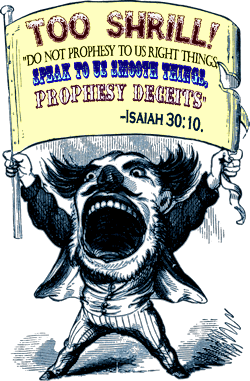 What was that to you what the trumpet was, so long as it warned you? And surely, if it had been a time of war, and you had heard a trumpet sounded to warn you of the coming of the enemy, you would not have sat still, and said, "Now I believe that is a brass trumpet, I would like to have had it made of silver." No, but the sound would have been enough for you and up you would have been to escape from the danger. And so it must be now with you. It is an idle pretense that you did not like it. You ought to have liked it. . . .
Ah, my brethren, we do not find fault with the way a man speaks if we are in a house that is on fire. If the man calls, "Fire! Fire!" we are not particular what note he takes, we do not think what a harsh voice he has got. You would think any one a fool, a confounded fool, who should lie in his bed, to be burned, because he said he did not like the way the man cried, "Fire!" Why his business was to have been out of bed and down the stairs at once, as soon as he heard it.
But another says, "I did not like the man himself; I did not like the minister; I did not like the man that blew the trumpet; I could hear him preach very well, but I had a personal dislike to him, and so I did not take any notice of what the trumpet said."
Verily, God will say to thee at last, "Thou fool, what hadst thou to do with that man; to his own master he stands or falls; thy business was with thyself."
What would you think of a man? A man has fallen overboard from a ship, and when he is drowning, some sailor throws him a rope, and there it is. Well he says, in the first place, "I do not like that rope, I don't think that rope was made at the best manufactory, there is some tar on it too, I do not like it; and in the next place, I do not like that sailor that threw the rope over, I am sure he is not a kind-hearted man, I do not like the look of him at all;" and then comes a gurgle and a groan, and down he is at the bottom of the sea; and when he was drowned, they said, that it served him right, if he would not lay hold of the rope, but would be making such foolish and absurd objections, when it was a matter of life and death. Then on his own head be his blood. . . .

---