by Phil Johnson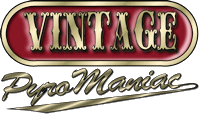 Salad Days
I wanted to do a repost today, and this one struck me as fairly important and yet potentially fun. Yes, I know there's a repost within this repost, but these days I think it's important to keep trying to get people to realize that doctrinal statements really are
more important than fashion statements.
(First posted
Thursday, March 01, 2007
)
by Phil Johnson

have two things to say to those who think "relevance" is related primarily to matters of style, youthfulness, and external appearance: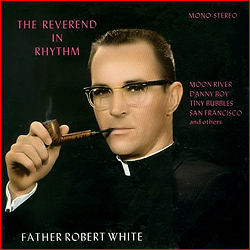 First,
what seems really hip today might just make you look like
J. R. "Bob" Dobbs
tomorrow. There were people on the fringes of evangelicalism pushing a superficial notion of "relevance" for several decades before the Emergers emerged with the idea, and the cooler those people seemed at their peak, the more ridiculous their style looks today. When a particular "style" is your main distinctive, you're guaranteed to be outmoded soon. More important, if "style" is your main contribution to the conversation, you're already irrelevant, whether you know it or not.
Second,
to stress the point a little more, here's
a repost from my original blog
that seems apropos to the current discussion. It was a reply to an e-mail from a reader who was irritated with me:
To: "Savage Countenance"
From: "Phillip R. Johnson"
Subject: Re: Cr—t-r?!!

Dear "Savage Countenance,"

Many thanks for your message. You wrote:



> why would you question a brother
> who just wants to fit in with the
> people he's trying to reach?...you
> should quit trying so hard to be
> different and try harder to be
> genuine...i'm making this point
> b/c my eyebrow is pierced and i
> have a tatoo on the back of my
> neck...i wear combat boots...and
> i usually wear all black..i listen
> to Christian metal and industrial
> music—i've seen too many christians
> hide in a corner away from the world
> and wait for them to come to
> us...and it just doesn't work
> that way, you know?

OK, first of all let me say that the point I want to make here has very little to do with the question of whether body piercing and tattoos are always inherently sinful.

Don't misunderstand: I would indeed argue that if you pierce or tattoo yourself as an act of self-mutilation, narcissism, or rebellion, then the motivation for such "body modification" is clearly sinful and therefore something Christians ought to avoid.

But that's really beside the point at the moment. Because your whole argument is that you have tattooed yourself and put studs in your face in order to be more "genuine" and to have a better testimony for Christ.

And that's what I want to respond to: the notion that adopting the fads of a juvenile, egomaniacal, shallow, self-destructive, worldly culture "works" better as an evangelistic strategy than a lifestyle that gives more prominence to the principle of Matthew 5:16 and 1 Peter 2:9.

As you have described it above, body modification and combat boots are a significant and deliberate part—if not the very centerpiece—of your evangelistic strategy. You seem to imagine that if you try hard enough to fit into the punk culture, you might actually win people by convincing them that Jesus would fit nicely into their lifestyle, too.

But wouldn't you yourself actually agree that there is—somewhere—a limit to how far Christians can legitimately go in conforming to worldly culture? Surely you do not imagine that the apostle Paul's words about becoming all things to all men is a prescription for adopting every vulgar fashion of a philistine culture. Do you?

Can we agree, for example, that it wouldn't really be good or necessary to get a sex-change operation in order to reach the transgendered community? OK, you might dismiss that as something inherently sinful and wrong for that reason. Well, how about pulling a few teeth and adopting the trashy patois and tasteless lifestyle of Jerry Springer's guest list in order to have a more effective outreach to the underbelly of the cable-TV community? How serious are you about your strategy of accommodation and conformity?

And why is it mainly the lowbrow and fringe aspects of Western youth culture that this argument is invariably applied to? Why are so few Christian young persons keen to give up video games and take up chess in order to reach the geeks in the chess club? or give up heavy metal and learn the cello in order to have a ministry to the students who play in the orchestra?

There used to be a misguided youth on the Web who ran a website called "Backyard Wrestlers for Jesus." He was trying to tap into the backyard wresting culture as a mission field. So he set up a Web site showing kids how to build a backyard wrestling ring, how to do what The Rock and the Dudley Boys do without getting hurt, and how to talk smack without really talking dirty—so that kids who wrestle in their own backyards could improve their style. Along the way, he figured they would see that his Web site had something to do with Jesus, and they'd know Jesus is cool, and they'd like Jesus better because he's so cool.

I admire his desire to reach a troubled culture, but the methodology is all wrong and completely without any credible biblical warrant. I realize making Jesus seem cool is the dominant evangelistic strategy of this age, and everyone from Rick Warren to Brian McLaren is trying in whatever way they think best to make Christianity more hip and trendy.

But I still think it's a bad idea.

Incidentally, I grew up in the 1960s in a liberal church with a fairly sizable youth group where dances with live rock music were the bait used to draw us on a regular basis. So there's nothing particularly fresh or innovative about this philosophy. It didn't work in my generation, and it's not really working now. It's made the church more worldly; it hasn't made the world more spiritual.

In fact, I'd say that this strategy represents the wholesale abandonment of the church's responsibility to a sinful culture.

The most effective way to minister to any culture—and this goes for every culture, from highbrow society to white middle-class suburbia to the urban street gang—is to challenge and confront the culture instead of conforming to it. "Therefore 'Come out from among them and be separate, says the Lord. Do not touch what is unclean'" (2 Corinthians 6:17).

Yes, I know Jesus was a friend of sinners, and His enemies accused Him—wrongly—of participating in their excesses. The truth is that He became their friend without adopting their values. That's the example we should strive to follow, not the example of worldly culture itself.



---