by Phil Johnson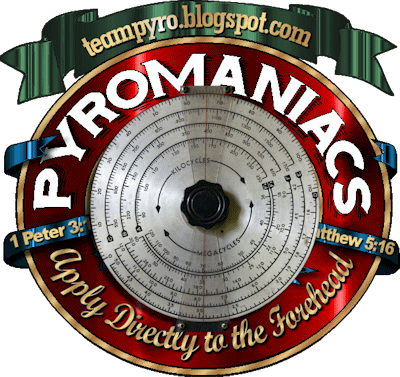 What follows is a message I wrote to an anonymous Internet hit-and-run commenter who posted an angry blast labeling some friends of mine "Pharisees" because, he said, they were "too concerned about orthodoxy and not concerned enough about unity, diversity, human dignity, and other' people's sensitivities."

The gadfly objected because someone in that forum had used the expression "theological miscreant" to describe a certain pernicious heretic. He went on for several paragraphs, scolding no one in particular but indiscriminately upbraiding anyone who might read. Then, oblivious to the irony of his closing remonstration, he wrote, "No one has the right to correct someone else's theology unless you have established a relationship based on love."

Anyway, I Tweeted the first sentence of the following response last week, and someone asked me for more context. Here it is:

he Pharisees' problem was not that they were too concerned with orthodox teaching, but that they had invented their own orthodoxy. Jesus condemned them for replacing and modifying the clear truth of Scripture with their own traditions (Matthew 15:1-9).
They were the chief theological miscreants of their day.
So how did Jesus treat them? Did He show them love—i.e., did He obey the Second Great Commandment in His dealings with them? Of course.
What did that love entail? First and foremost, Jesus declared the truth to them. He also frequently delivered public rebukes for the errors that threatened to damn them. He castigated them. He occasionally held them up to public ridicule. He obviously valued their souls more than their feelings. That is what authentic love looks like.
In other words, Christ, not Rodney King, is the paragon of perfect love.
The vast majority of Pharisees didn't heed Jesus' warnings, of course. The smug or snide ones might have even claimed it was because He didn't "have a relationship based upon love." It was nonetheless the right thing for Him to correct their false teaching and warn others of the danger posed by their error.

---