by Phil Johnson

ecadillo usually works
several 10-to-12-hour days in a row and then gets 2-4 days off. Right now, he is off for four days, so he and his two elder brothers (with our daughter-in-law, Anne) seized the moment and flew to Oklahoma together to visit their grandparents. They're in Tulsa tonight and will be home by this time tomorrow night, Lord willing.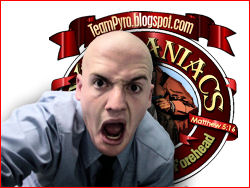 But last night, the veteran cop whom Pecadillo has been partnering with in recent weeks
was shot while on duty.
Thankfully, his injuries aren't life-threatening and he is expected to make a full recovery. (See the breaking-news video
here.)
Had it not been Pecadillo's day off, he would no doubt have been there when this perp—with no warning whatsoever—opened fire on officers serving him a warrant.
It's unsettling, of course, to watch the lead story on the evening news and have it hit so close to home. It's a somber reminder of the truth of James 4:13-16—a passage which itself is both sobering and comforting. God is sovereign in the outworking of His providence. Our times are in His hand (Psalm 31:15). But life itself is a vapor (James 4:14), and we cannot take the future for granted. We therefore need to be redeeming the time.
Selah.

---