by Phil Johnson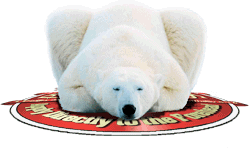 ostmodern wisdom suggests that
humility
would actually keep us all from ever knowing with any degree of certainty or declaring with any kind of authority that anything is true.
In fact, as far as truly enlightened postmodernists are concerned, that sort of "humility" is the supreme and cardinal virtue. That's why, according to any postmodern way of thinking, dogmatism is inherently arrogant, diversity is always honorable, and propositional truth-claims don't ultimately matter much.
That's not "humility"; it's unbelief.
Evangelical Christianity is rooted, of course, in the conviction that God has
revealed
truth that He wants us to know and affirm. Our certainty about the truth of Scripture is derived from the fact that every word of it is God-breathed truth. And the
proof
that God Himself expects us to know and be certain of the truth He has revealed is the inescapable fact that He holds us accountable to obey His truth (Romans 2:8-9; Galatians 5:7; Revelation 21:8).
Of course, some things in Scripture are clearer than others; some things are indeed hard to understand; and Christians have their own intramural squabbles and academic discussions about epistemology
(How do we arrive at an understanding of the truth? By what means do we acquire knowledge in the first place?)
—and whatnot. But at the end of the day, this is one of the fundamental tenets of true, biblical, and historic Christianity:
We believe God has revealed vital truth in His Word, and because God says it, we can have implicit faith that it is absolutely and necessarily true—because God cannot lie.
Someone is certain to argue that those assertions don't account for our differing subjective perspectives and other interpretive and hermeneutical issues. OK. But before we go too far down that road, let's first remind ourselves once more that
God Himself holds us responsible for believing what He has revealed.
It is our
duty
to receive it as fully-reliable, objectively true, factually accurate, historically trustworthy, inerrant, unchanging, eternal, and divinely-revealed truth. Ultimately, therefore, Scripture is the touchstone of all truth by which every other truth-claim must be tested.
You can work out the epistemological kinks however you like, but if you want to call yourself a Christian, you
must
affirm that much.
That has always been the Christian perspective, clearly stated over and over in the New Testament. It's not a very popular perspective in these postmodern times, but there it is.

---