by Phil Johnson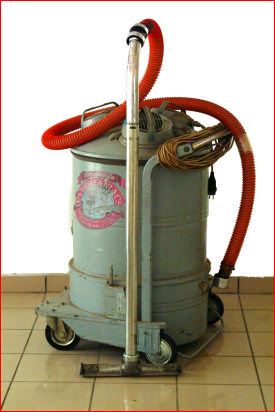 A blog that was in my private blogroll long before I entered the blogosphere is the rather inelegantly-named
"Church Marketing Sucks."
It has a crisp look with better-than-average graphics. What first intrigued me was the name (although I don't like the lowbrow sound of it and
certainly don't agree
with

the half-baked rationale their chief blogger uses to justify using a word his mom doesn't approve of:
"We're being authentic. We're being real. We're doing the same thing we're asking the church to do when it comes to communicating and marketing who they are."
Yikes.)
Anyway, the name of the blog caught
my
attention because when I first heard it I assumed the site was going to be against the whole
concept
of market-driven methodologies for church growth. Unfortunately, on my first visit to the site, I could see that's not the case.
Turns out
they just don't think most church marketing these days is "authentic"
enough. (A defect which, by their way of thinking, could presumably be solved by putting some words our moms might find offensive on the church marquee.)
So the clever lowbrow blogname turns out to be an empty promise. In fact, the driving assumptions behind the "Church Marketing Sucks" website actually
begin with the premise that Christianity is first and foremost a commodity to be peddled.
They think the central challenge of evangelism is basically a packaging problem. They think in terms of
pimping
the gospel rather than
preaching
it.
So Tuesday they made this post,
Is Church Growth the Highway to Hell?
—"the first in a multi-part series on the supposed evils of church growth"—which reveals an unbelievably clueless perspective on why some of us are wary of the contemporary market-driven approaches to manufactured church growth. It's an inexcusable cluelessness, given the fact that "marketing the church" is the whole focus of their blog.
"The bottomline is that churches are supposed to grow," they intone. As if someone might seriously argue otherwise. Then they speculate that perhaps the real difficulty we critics see is a potentially unhealthy fixation with
"numbers."
Most of their commenters didn't get it, either. Several picked up on the theme of "numbers" and discussed the pros and cons of counting heads and dollars.
Nowhere in the post or comments did anyone even touch on the real problem most critics of the church growth movement have been talking about for years.
For the record, virtually
no one
is opposed to "church growth." (Certainly no one whose opinion matters.) No one I've ever spoken to is seriously opposed to judiciously watching "numbers," either. After all, God commanded Moses to take a census in Numbers 1:1-3. (At the same time, it's definitely worth considering carefully what made David's action sinful in 1 Chronicles 21:1.)
But what most critics of contemporary church growth theory actually deplore is
the pragmatism that drives most popular church-growth methodology.
I guess when your whole framework for judging the "success" or "failure" of every method, every man of God, and every ministry is completely market-driven rather than
biblical,
the idea that unbridled pragmatism might be
a Bad Thing
would never even occur to you.
Even though some of us have been saying so for many years.
See my pastor's superb book on the subject,
Ashamed of the Gospel.

---