by Phil Johnson

es, I'm home from my mini-vacation. Darlene and I went to western North Carolina
(Maggie Valley, in the Great Smoky Mountains),
where we spent a few days with some friends. I preached on Sunday at
Twin City Baptist Church,
(they've already got
the sermon
on line, if you're interested in downloading it) and I was amazed at the number of
PyroManiacs
readers who showed up. I hadn't posted here the details of where I was going, so I appreciate the effort those readers made to find me. It was good to meet many of you.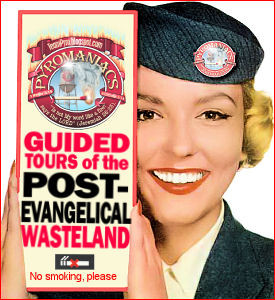 We got back home late Tuesday night, but I haven't even had time to catch up on
reading
the blog, much less posting new stuff. It'll prolly be next Tuesday or later before I get a chance to write a new post—except for the standard weekend Spurgeon excerpt and
BlogSpotting
posts.
But I'm rested up. My mind is clear. I read a bunch of evangelical magazines while I was away and discovered to my surprise that the burgeoning evangelical fringe is in far worse shape than even I thought. So I'm eager to get back to blogging about it. So many aberrations; so little time.
But before I do that, I have some stuff to catch up on. My massive e-mail backlog, for instance.
Nevertheless, it's Thursday afternoon as I'm writing this, and in the 36 hours since I came back from North Carolina, here are some things I've been doing that will be of immediate interest to
PyroManiacs
readers: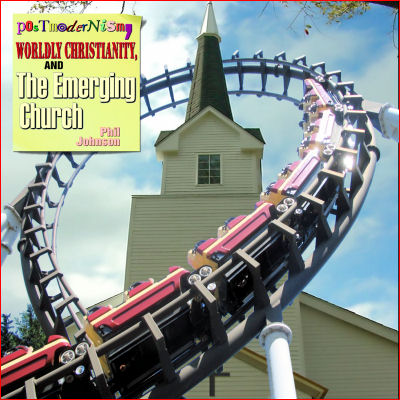 Enough details on Where I Am Right Now. I mainly wanted regular readers to know that I haven't been goofing off this past day and a half, and I haven't lost interest in the blog. Now, let me get my suitcases unpacked and the lawn mowed, and I'll have more to write. Special thanks to Frank and Dan for keeping the blog going whilst I was gone. Actually, Dan managed most of it singlehandedly and superbly, but
Frank's Wednesday post, "from vacation,"
was so spectacularly great that it deserves special mention. Thanks.

---