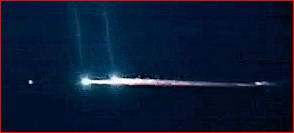 The Soyuz capsule streaks through the upper atmosphere toward the steppes of Kazakhstan
Expedition 13 Commander Pavel Vinogradov, Flight Engineer Jeff Williams and Spaceflight Participant Anousheh Ansari landed in the steppes of Kazakhstan Thursday at 9:13 p.m. EDT.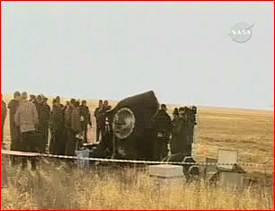 The Soyuz capsule after landing
NASA-TV showed crisp live video of Jeff, smiling, eating an apple, and talking on a cell phone, presumably to his wife, Anna-Marie, who is in Kazakhstan awaiting his return at Star City (some distance from the actual landing site).
We rejoice with thankfulness to the Lord that they landed safely and we'll post an update as soon as the World's Most-Traveled
PyroManiacs
reader phones home.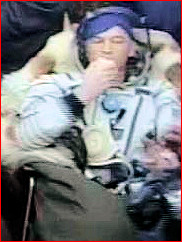 Jeff eats an apple

---