by Phil Johnson
From time to time we pull classic comments up out of an old thread's combox. This is one of those.

his comes from the discussion attached to one of yesterday's posts. We've all seen the vigor, passion, and persistence with which angry friends of Emergent have been willing to argue and complain about the propriety of
the Po-Motivators.
I had wondered aloud if there has ever been an equivalent outpouring of passion from so many people inside the broad boundaries of the Emerging Church against the more heinous doctrinal problems that constantly percolate in that movement's left wing.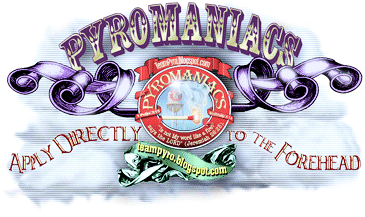 So far, no one has really answered that question. One poster (whose behavior here has been so obnoxious that he actually got himself banned awhile back) posted some links showing that he and others had at various times expressed polite disagreement with certain abberant doctrinal ideas in the ECM.
That was no answer to my question,
I pointed out.
Where was the passion and outrage equal to the outpouring of indignation we've received for our critiques?
After yesterday's long and rambling comment threads drew to a close, we are
still
waiting for an answer to that question. I don't want our regular readers to miss that fact: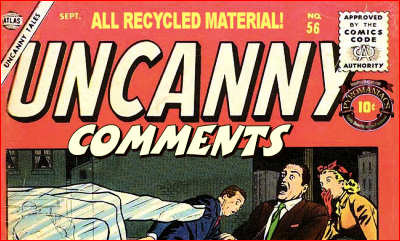 Go back and notice the actual question I asked: "Where, precisely, are [the so-called "conservative" Emerging Christians] investing that kind of energy in order to straighten out Jones, Burke, Bell, et al.?"

I'm not asking whether Emerging insiders ever voice disagreement with one another. Of course they do. But I'm asking to be shown where they have employed the same level of energy and force of polemic they have used against the "watchblogs" in their disagreements with fellow Emergers who have gone off the reservation doctrinally?

Scot Mcknight's telling Spencer Burke he needs to go back to church is hardly in the same class with the curses and demands for repentance that have been posted right here in our comment-threads by Emerging Christians and their sympathizers.

As a matter of fact, some of the same commenters who regularly breach our commenting guidelines here have established entire blogs where they mock and attack Ken Silva and Ingrid S. and others who critique Emerging trends from the outside.

Where, precisely, are Emerging insiders dealing that earnestly with the more serious doctrinal meltdown inside their own movement?




---