Your weekly dose of Spurgeon
posted by Phil Johnson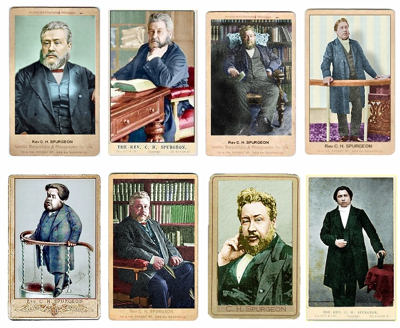 The PyroManiacs devote some space each weekend to highlights from The Spurgeon Archive. This excerpt is a short satirical piece Spurgeon wrote for the January 1884 issue of The Sword and the Trowel. We post it for the benefit of whoever suggested Spurgeon was too nice a postmodernist to ever employ sarcasm:

CERTAIN Dr. J. Mortimer Granville gives a word of advice about dreams. He says:
"Many persons who are not by habit 'dreamers,' are dreaming a great deal just now, and wondering why they do so. The answer is very simple. When cold weather sets in suddenly, and is much felt; at night, the head, which is uncovered, has the blood supplied to it driven from the surface to the deep parts, notably the brain, the organ of the mind. The results are light sleep and dreams. The obvious remedy is to wear a nightcap, or wrap the head warmly, at least while the cold weather lasts. It is a 'faculty' idea that we of this generation suffer more from braintroubles than our predecessors because we leave the head exposed at night, and the blood-vessels of our cerebral organs are seldom unloaded."
This paragraph is affectionately commended to certain Expounders of Prophecy, Fashioners of New Theology, and Propounders of Theories concerning Perfection in the Flesh.
We are getting a little overdone with their dreamings. Let the brethren try night-caps during the present wintry weather.
Dr. Granville is quite right about the fact that people are dreaming a great deal just now; we can hardly take up a pamphlet or a religious newspaper without saying to ourselves, "Here's another dreamer!" This is a great pity; for there are people about who accept these visions as gospel, and we are in a fair way to be driven away from solid truth into a dreamland of either fanaticism or unbelief.
The remedy suggested by the worthy physician might at least be tried. Our fathers were wont to encrown themselves with a tasseled triangle, which was enough to frighten any burglar out of his senses; but then they did not dream as our rising generation is doing. A red bandanna was a very picturesque head-protector. Could such a thing be bought in these degenerate days?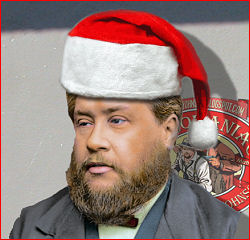 At any rate, let something be done to stop this dreaming. Our philosophical youths, who wear the cap of Liberty by day, have only to keep it on by night, and their cerebral organs, being delivered from the rush of blood, will be unloaded, and enjoy a little rest.
The worst of it is that, if some of our theologians give up their dreams, they will have nothing else left.