by Phil Johnson
From time to time we pull classic comments up out of an old thread's combox. This is one of those.

ere a commenter tries to argue that outsiders' criticism of the Emerging Church Movement is inherently unfair and unwise, because the movement is so broad that no criticism can possibly apply to the whole mess. Furthermore, this person suggests, an ultra-broad movement like this would be self-correcting if we would just allow that process to happen. The conservatives in the movement
are
trying to straighten out their wayward brethren, and that's why non-emergent critics should simply leave them alone: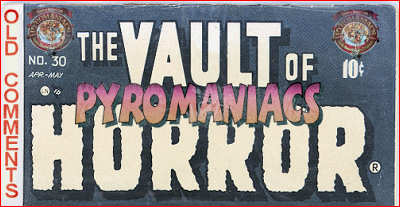 B__________: "Let's recognize that ECM has BOTH liberal and conservative elements, and the conservative element is striving to correct the liberal one."

Really? Where? Take Driscoll's contribution to Listening to the Beliefs of the Emerging Churches out of the equation, and I don't see a whole lot of evidence that what you suggest "the conservative element" is trying to do is really happening on any significant scale.

As a matter of fact, when I recently complained that a certain other ostensibly conservative contributor to that volume had made such a weak and reductionist case for "orthodoxy" that he was really adding to the problem rather than helping solve it, angry hordes of Emerging "conservatives" came over here to try to set me straight.

Where, precisely, are they investing that kind of energy in order to straighten out Jones, Burke, Bell, et al.? Can you give me some URLs?

And, by the way, if they are trying to "correct" the wing-nuts secretly and behind the scenes while continuing to extend the pretense of Christian fellowship to them publicly, that strategy isn't working. The wacked-out left end of Emergent is getting larger and crazier.

Meanwhile, among the churches within the movement that profess adherence to a solid doctrinal position, some of the most prominent ones seem to be working hard to make their actual position seem as broad and fuzzy as possible. Furthermore, I don't see any evidence that conservatives are having any significant positive impact on the overall direction of the larger movement. What they are doing is (precisely what you are doing here:) managing to convince naive non-emergents that postmodern perspectives on truth and certainty really don't pose a serious threat to the Christian worldview after all.

That is a huge mistake, and it might actually pose a greater danger than the rather extreme and obvious heresies of someone like Spencer Burke.

Selah.





---