od was sovereign in His choice of the widow of Zarephath to host Elijah. Jesus made that point emphatically at the beginning of His public ministry, in His own home synagogue in Nazareth. Luke 4:24-26:
Verily, I say unto you, No prophet is accepted in his own country. But I tell you of a truth, many widows were in Israel in the days of Elias, when the heaven was shut up three years and six months, when great famine was throughout all the land; But unto none of them was Elias sent, save unto Sarepta, a city of Sidon, unto a woman that was a widow.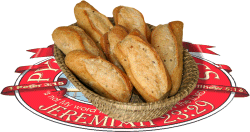 Think about this: God could have sent Elijah to any number of widows in Jerusalem, but he bypassed them all and chose this
foreign
widow instead.
God's sovereignty over the human heart is a theme that runs through 1 Kings 17.
He
chose this woman to show grace to.
He
moved her to respond. The Lord Himself makes this idea explicit. In verse 9, He tells Elijah: "Behold,
I
have commanded a widow woman there to sustain thee." It was
God
who moved her heart to extend hospitality to Elijah, despite her own extremity. It was
God
who opened her heart to have enough faith to make him a small cake before she prepared her final handful of meal for herself and her son.
In other words, her kindness to Elijah was not the
reason
she was shown grace. Rather, it is
proof
that God's sovereign grace was at work in her heart.
One famous commentator says this:
There must have been something in her which could not be found in the many widows of Israel (Luke 4:25, 26). It was for no arbitrary reason that God passed them over, and went so far afield. She must have possessed qualities of character, germs of better things, sparks of heroism and faith, which distinguished her from all her sorrowing sisterhood, and made her the befitting hostess of the prophet, and the glad sharer with him in his Father's bounty. [F.B. Meyer, p. 31].
But that entirely misses the point. In fact, it misses the most basic truth Scripture teaches us about the grace of God. There was nothing in this woman's character that made her more deserving of God's grace than anyone else. Grace, by definition, is something that is entirely undeserved.
The reason this widow was shown a special mercy simply cannot be explained by
"something in her."
It was entirely owing to the sovereign will of God, who has mercy on whomever He chooses. She was sovereignly singled out by God to be a living object lesson of the truth that God would pour out His mercy on the Gentiles. Israel would fall because of unbelief, and God would therefore show grace to the Gentiles. Jesus used this incident to illustrate that point when the people in his own home town turned against Him.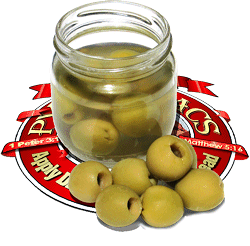 So the point is not that this woman had hidden virtues that somehow merited God's favor more than any of the widows in Israel.
The point is that God's grace cannot be taken for granted.
He bestows His grace on whomever He chooses, and when it pleases Him, he may bypass all the widows in Israel in order to show mercy on a pagan widow.
So don't squander the grace He shows you. Don't harden your heart when you hear His voice. Don't take His grace for granted.

---